Product Details
Padded, reflective cap with a soft and warm high-pile lining. The cap is water-repellent and is fastened under the chin with velcro. PFC-free water-repellent finish. The lining has been dyed using a solution dyeing technique. This technique reduces water, energy and chemical consumption during production.
All weather: Wind and waterproof
Velcro closure: Keeps their hat in place
Reflective: Large reflective patch on back of hat for protection
Fit: No bulk with the benefits of a trapper hat
Material:
Lining: 100% Polyester, Padding: 100% Polyester, Shell: 100% Polyester
Washing instructions:
Machine wash on delicate inside out. Wash only when needed and air or wipe garments over with a damp cloth in the first instance. Reactivate the impregnation treatment on waterproof garments by ironing them in accordance with the washing instructions
Country of Origin:
Imported
Style #:
504467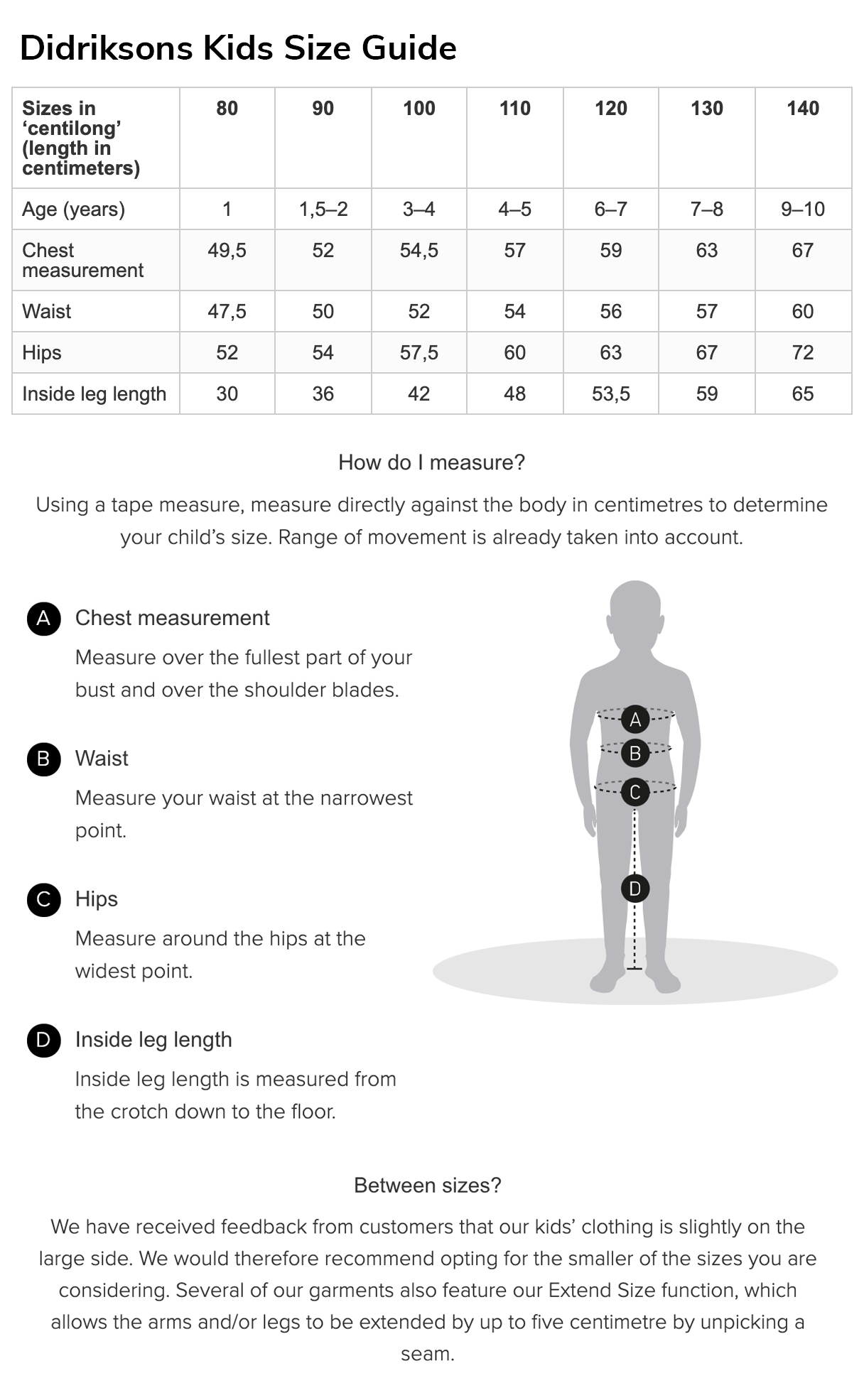 Sizing tip: We often use European sizing along with US sizing to help guide you to the right fit. In many cases, if you know your child's height, this actually can help guide you better than age. We did the work for you so you do not have to convert- use this chart to find their height. Outerwear is made to layer over clothes- getting this right should be all the work you need to do. When looking at boots, use current tennis shoe sizing. Boot sizes are in T (Toddler) and Y (Youth)- not by age.
| | | |
| --- | --- | --- |
| CM | Inches | Feet |
| 80 | 31.5 | 2.6 |
| 90 | 35.4 | 3.0 |
| 92 | 36.2 | 3.0 |
| 98 | 38.5 | 3.2 |
| 100 | 39.3 | 3.3 |
| 104 | 40.9 | 3.4 |
| 110 | 43.3 | 3.6 |
| 116 | 45.6 | 3.8 |
| 120 | 47.2 | 3.9 |
| 122 | 48 | 4.0 |
| 128 | 50.4 | 4.2 |
| 130 | 51.2 | 4.3 |
| 134 | 52.7 | 4.4 |
| 140 | 55.1 | 4.6 |
| 146 | 57.4 | 4.8 |
| 150 | 59 | 4.9 |
| 152 | 59.8 | 5.0 |
PFC Free
Animal Free Insulation
Nature School Staple
Farm School Go-To
Forest School Approved
Taped Seams
Elastic Cuffs
Reinforced Fabric
Reflective