Product Details
This is the cozy way to layer for outdoor school! We love this jacket because it is great outer layer on more temperate days and as a mid layer on really cold days. Your kids will love them because of the cozy factor and your teachers will be happy they do not add extra bulk for ease of play. This jacket is designed for extra movability. It is made in a thermal, partly recycled polyester micro fleece for warmth with a regular fit and zip front with chin guard. Pair with the Monte Fleece Pants for a set.
Mid Layer: A perfect go-to layering option
Micro-fleece: Warmth without the bulk
Chin Guard: Protect their chin when zipped up
Full Zipper: Wear as a stand alone jacket or mid layer
No Rub: Soft, flat seams for extra comfort
Regular Fit: Designed for extra mobility
Material:
100% polyester
Washing instructions:
Machine wash gentle and tumble dry low or hang dry to preserve longevity of garment.
Country of Origin:
Made in China
Style #:
504100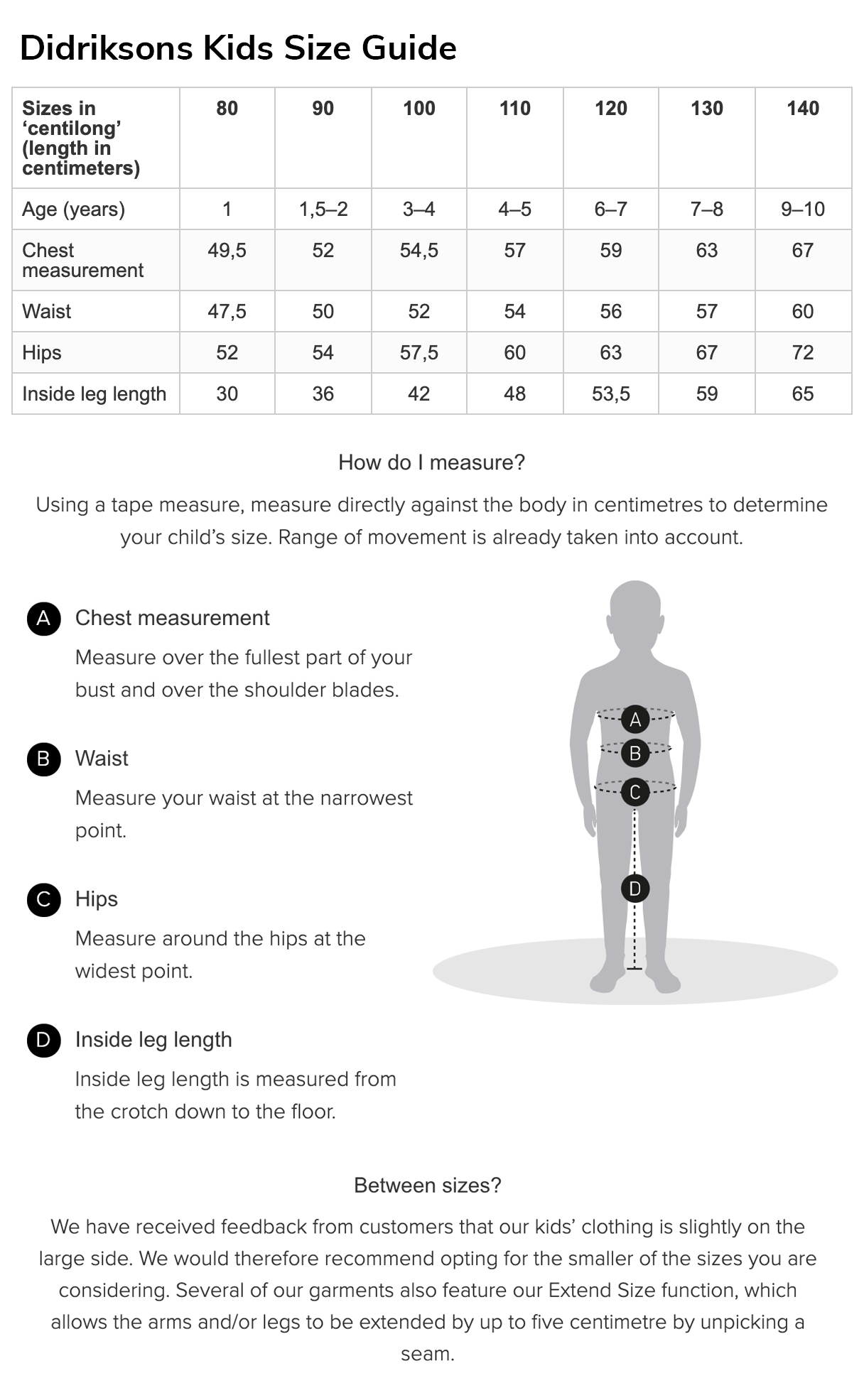 Sizing tip: We often use European sizing along with US sizing to help guide you to the right fit. In many cases, if you know your child's height, this actually can help guide you better than age. We did the work for you so you do not have to convert- use this chart to find their height. Outerwear is made to layer over clothes- getting this right should be all the work you need to do. When looking at boots, use current tennis shoe sizing. Boot sizes are in T (Toddler) and Y (Youth)- not by age.
| | | |
| --- | --- | --- |
| CM | Inches | Feet |
| 80 | 31.5 | 2.6 |
| 90 | 35.4 | 3.0 |
| 92 | 36.2 | 3.0 |
| 98 | 38.5 | 3.2 |
| 100 | 39.3 | 3.3 |
| 104 | 40.9 | 3.4 |
| 110 | 43.3 | 3.6 |
| 116 | 45.6 | 3.8 |
| 120 | 47.2 | 3.9 |
| 122 | 48 | 4.0 |
| 128 | 50.4 | 4.2 |
| 130 | 51.2 | 4.3 |
| 134 | 52.7 | 4.4 |
| 140 | 55.1 | 4.6 |
| 146 | 57.4 | 4.8 |
| 150 | 59 | 4.9 |
| 152 | 59.8 | 5.0 |
Nature School Staple
Farm School Go-To
Forest School Approved
Recycled Materials