Product Details
Did you know that coffee can be used also in fabrics? A new mid-layer material contains carbon that gives the fabric additional warmth, and that carbon is made from used coffee grounds! Thanks to new recycling tech, this material is warmer than regular fleece, and much greener too! These mid-layer pants are so soft and easy to use that these will be your kid's favorite item. Match these with Reima's Kahvilla sweater.
Multi-season wear: Use as Mid Layer in cold months and by itself in warmer months
Pockets: Side Pockets
Functional benefits: Stores warmth, reduces static electricity and eliminates odors
Adjustable: Elastic waist with draw-string adjustment
Material:
100% polyester
Washing instructions:
Wash separately inside out. Do not use fabric softener. Dry in room temperature.
Style #:
526455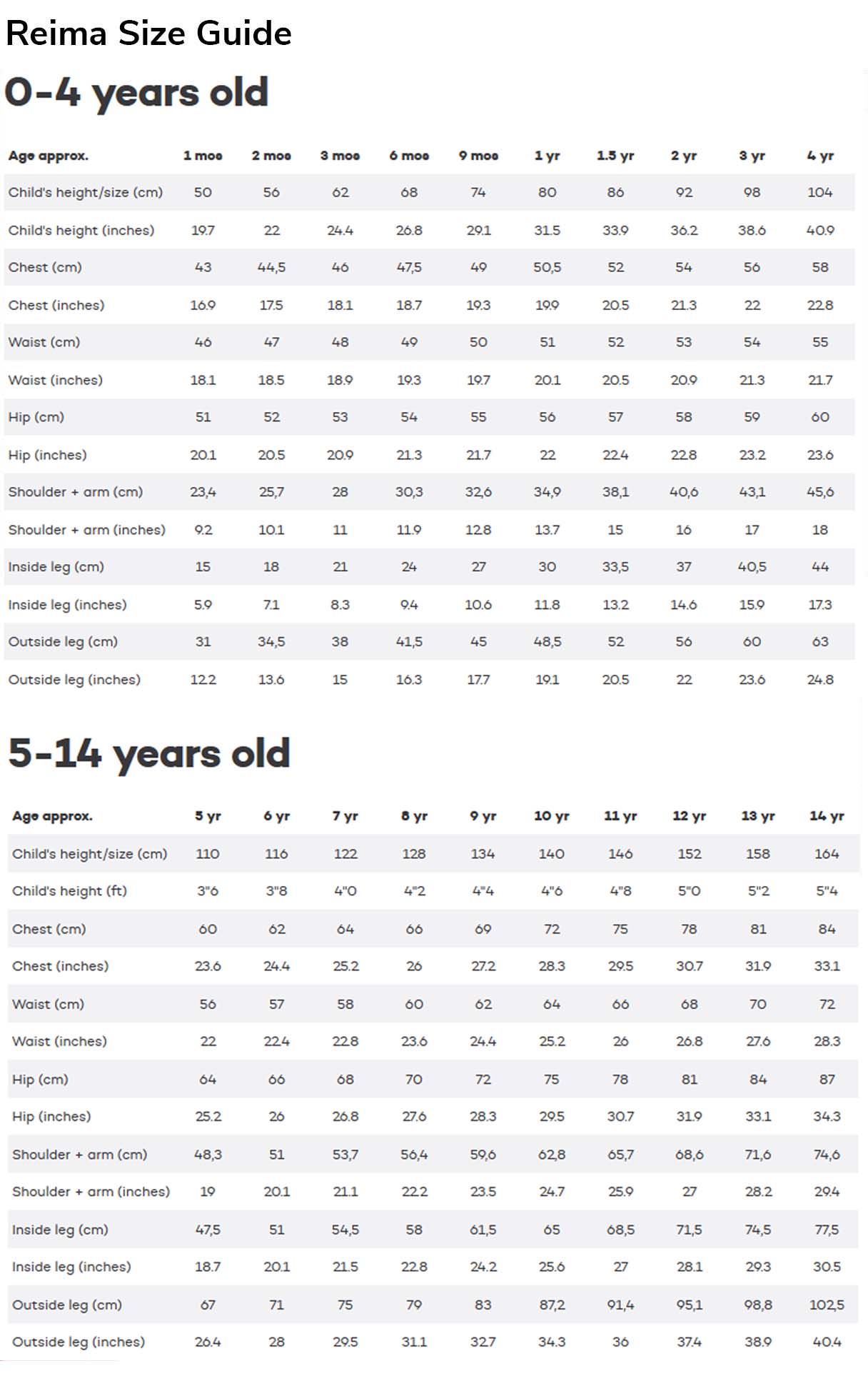 Sizing tip: We often use European sizing along with US sizing to help guide you to the right fit. In many cases, if you know your child's height, this actually can help guide you better than age. We did the work for you so you do not have to convert- use this chart to find their height. Outerwear is made to layer over clothes- getting this right should be all the work you need to do. When looking at boots, use current tennis shoe sizing. Boot sizes are in T (Toddler) and Y (Youth)- not by age.
| | | |
| --- | --- | --- |
| CM | Inches | Feet |
| 80 | 31.5 | 2.6 |
| 90 | 35.4 | 3.0 |
| 92 | 36.2 | 3.0 |
| 98 | 38.5 | 3.2 |
| 100 | 39.3 | 3.3 |
| 104 | 40.9 | 3.4 |
| 110 | 43.3 | 3.6 |
| 116 | 45.6 | 3.8 |
| 120 | 47.2 | 3.9 |
| 122 | 48 | 4.0 |
| 128 | 50.4 | 4.2 |
| 130 | 51.2 | 4.3 |
| 134 | 52.7 | 4.4 |
| 140 | 55.1 | 4.6 |
| 146 | 57.4 | 4.8 |
| 150 | 59 | 4.9 |
| 152 | 59.8 | 5.0 |
Nature School Staple
Farm School Go-To
Forest School Approved
Recycled Materials