Product Details
This soft Merino wool kids' neck warmer by Reima has a comfortable cotton knit lining so it feels smooth against your child's skin. During all types of outdoor acticity, it will add an extra layer of protection for their neck and upper chest. No safety concerns as with a scarf. Let them choose their favourite color then complete the look with a cool but warm hat!
Soft Merino wool: Perfect for thermal control
Half lining: Lined with a cotton jersey
Safety Benefit: Neck warmer poses no safety issue like a scarf!
Material:
100% wool
Washing instructions:
Wash inside out. Hang dry
Country of Origin:
Imported
Style #:
5300010A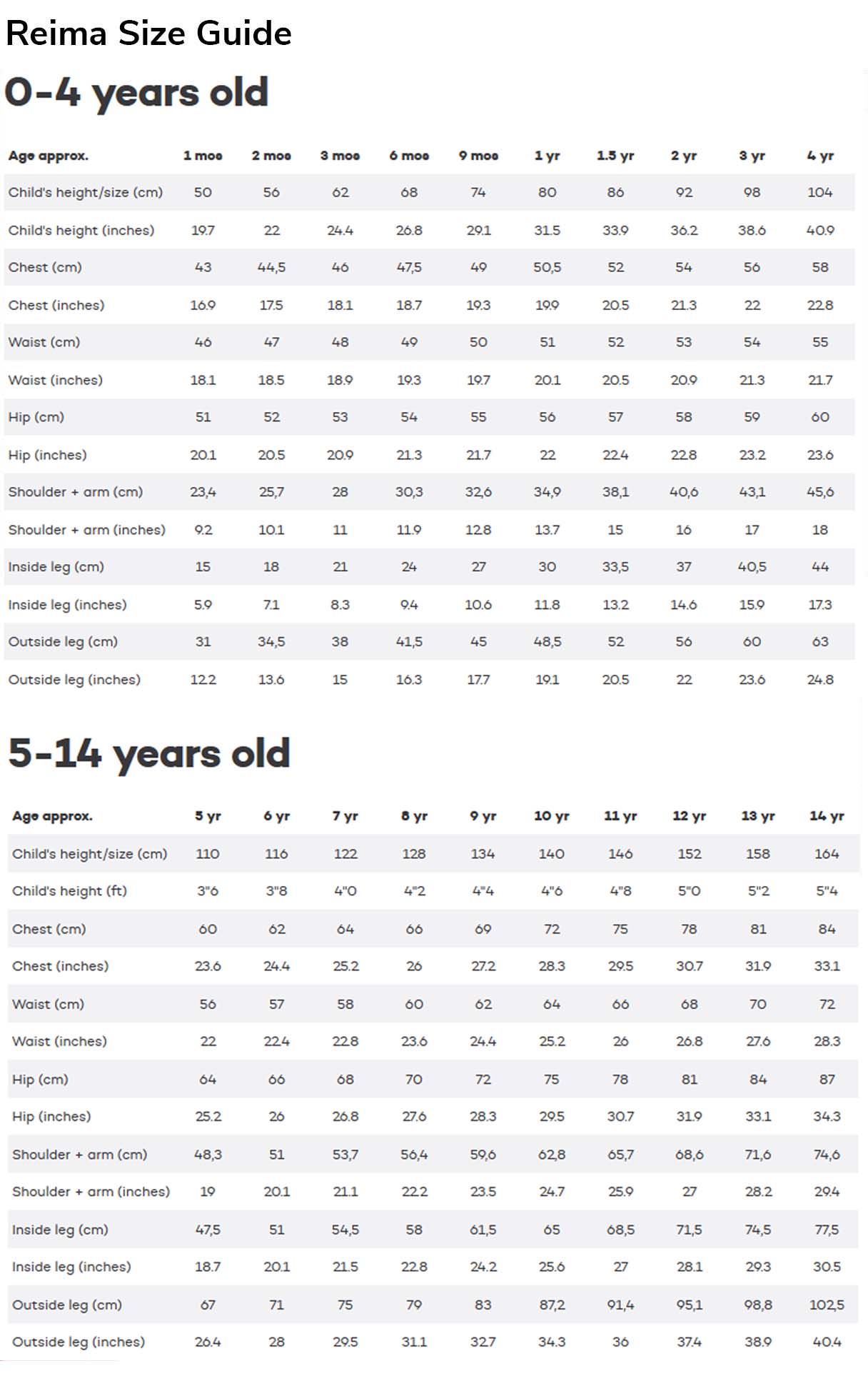 Sizing tip: We often use European sizing along with US sizing to help guide you to the right fit. In many cases, if you know your child's height, this actually can help guide you better than age. We did the work for you so you do not have to convert- use this chart to find their height. Outerwear is made to layer over clothes- getting this right should be all the work you need to do. When looking at boots, use current tennis shoe sizing. Boot sizes are in T (Toddler) and Y (Youth)- not by age.
| | | |
| --- | --- | --- |
| CM | Inches | Feet |
| 80 | 31.5 | 2.6 |
| 90 | 35.4 | 3.0 |
| 92 | 36.2 | 3.0 |
| 98 | 38.5 | 3.2 |
| 100 | 39.3 | 3.3 |
| 104 | 40.9 | 3.4 |
| 110 | 43.3 | 3.6 |
| 116 | 45.6 | 3.8 |
| 120 | 47.2 | 3.9 |
| 122 | 48 | 4.0 |
| 128 | 50.4 | 4.2 |
| 130 | 51.2 | 4.3 |
| 134 | 52.7 | 4.4 |
| 140 | 55.1 | 4.6 |
| 146 | 57.4 | 4.8 |
| 150 | 59 | 4.9 |
| 152 | 59.8 | 5.0 |
Nature School Staple
Farm School Go-To
Forest School Approved