Product Details
Kids love to experiment, and sometimes you see them dressing their clothes inside out. With a patterned Merino wool blend on one side and a solid colour jersey on the other, these reversible Reima pants let them do that and still look and feel fantastic. They are twice as nice, any way round!
Double knit: Warm Merino wool with smooth polyamide on one side, non-itching soft polyester on the other side
Made with: Responsible Wool Standard certified wool. Reima is certified through Control Union. CU 872204
Wear 2 ways: Reversible style
Drawstring: Elastic waist with secure draw-string adjustment
Pockets: Side pockets
Material:
49% polyester, 29% wool, 22% polyamide
Washing instructions:
Wash with similar colors. Do not use detergents with bleaching agents. Hang dry
Country of Origin:
Imported
Style #:
5200059A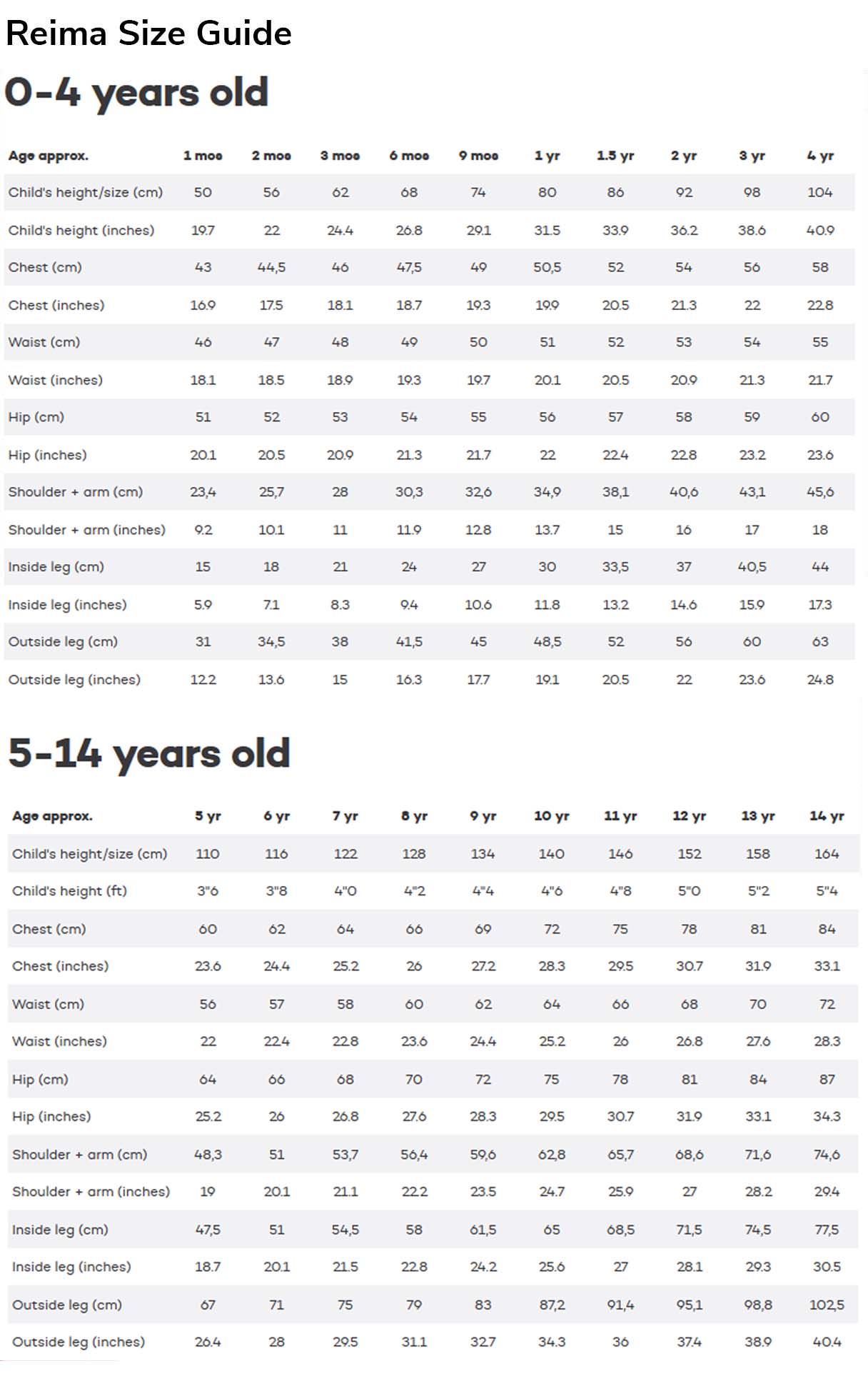 Sizing tip: We often use European sizing along with US sizing to help guide you to the right fit. In many cases, if you know your child's height, this actually can help guide you better than age. We did the work for you so you do not have to convert- use this chart to find their height. Outerwear is made to layer over clothes- getting this right should be all the work you need to do. When looking at boots, use current tennis shoe sizing. Boot sizes are in T (Toddler) and Y (Youth)- not by age.
| | | |
| --- | --- | --- |
| CM | Inches | Feet |
| 80 | 31.5 | 2.6 |
| 90 | 35.4 | 3.0 |
| 92 | 36.2 | 3.0 |
| 98 | 38.5 | 3.2 |
| 100 | 39.3 | 3.3 |
| 104 | 40.9 | 3.4 |
| 110 | 43.3 | 3.6 |
| 116 | 45.6 | 3.8 |
| 120 | 47.2 | 3.9 |
| 122 | 48 | 4.0 |
| 128 | 50.4 | 4.2 |
| 130 | 51.2 | 4.3 |
| 134 | 52.7 | 4.4 |
| 140 | 55.1 | 4.6 |
| 146 | 57.4 | 4.8 |
| 150 | 59 | 4.9 |
| 152 | 59.8 | 5.0 |
Nature School Staple
Farm School Go-To
Forest School Approved