Product Details
These are the boots that teachers across North America rely on to keep themselves warm and comfortable so they can teach our children!
Details:100% waterproof
Temp rated: Comfort rated to minus 40F
Construction: 7mm waterproof Neo-Tech insulation
Stay dry: Bogs Max-Wick moves sweat away from your foot to keep you dry
Fights odors: DuraFresh bio-technology activates to fight unwanted odors
Handles: Easy pull-on handles
Details:Height: 9 inches
Material:
57% Rubber, 43% SBR
Washing instructions:
Wipe clean with damp cloth
Style #:
60156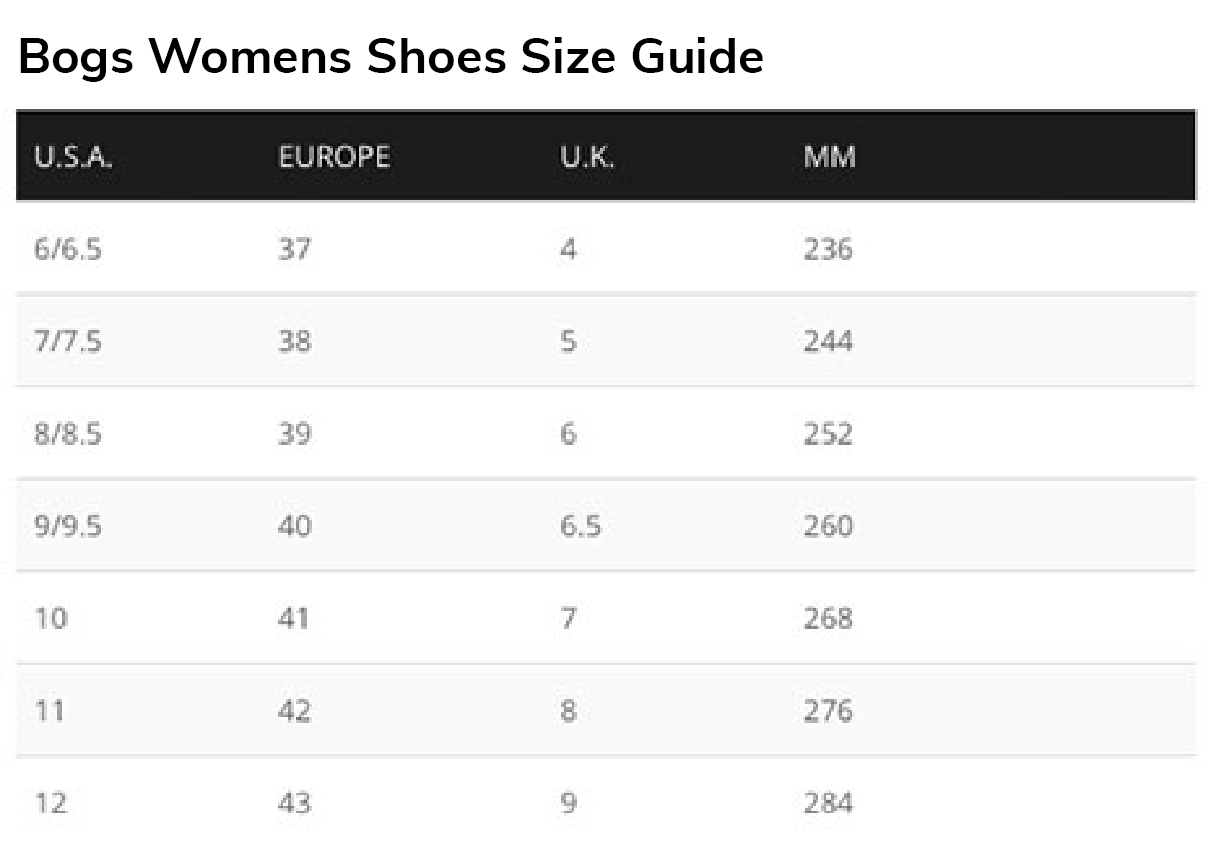 Sizing tip: We often use European sizing along with US sizing to help guide you to the right fit. In many cases, if you know your child's height, this actually can help guide you better than age. We did the work for you so you do not have to convert- use this chart to find their height. Outerwear is made to layer over clothes- getting this right should be all the work you need to do. When looking at boots, use current tennis shoe sizing. Boot sizes are in T (Toddler) and Y (Youth)- not by age.
| | | |
| --- | --- | --- |
| CM | Inches | Feet |
| 80 | 31.5 | 2.6 |
| 90 | 35.4 | 3.0 |
| 92 | 36.2 | 3.0 |
| 98 | 38.5 | 3.2 |
| 100 | 39.3 | 3.3 |
| 104 | 40.9 | 3.4 |
| 110 | 43.3 | 3.6 |
| 116 | 45.6 | 3.8 |
| 120 | 47.2 | 3.9 |
| 122 | 48 | 4.0 |
| 128 | 50.4 | 4.2 |
| 130 | 51.2 | 4.3 |
| 134 | 52.7 | 4.4 |
| 140 | 55.1 | 4.6 |
| 146 | 57.4 | 4.8 |
| 150 | 59 | 4.9 |
| 152 | 59.8 | 5.0 |
Non-Toxic
Nature School Staple
Farm School Go-To
Forest School Approved
Recycled Material
Moisture wicking