Product Details
Now this is a superior base layer! The 2-piece set ensures kiddos are warm and comfortable all day by combining the unique LIFA fiber technology next to skin to keep them dry, with a premium Merino wool exterior for superior insulating and wicking properties. And for extra attention to detail, the knees and elbows have a 100g Polartec fleece reinforcement.
100% Wool: Merino wool exterior
2-layer construction: 100% Merino wool exterior combined with LIFA technology interior
Reinforced: Fleece reinforcement on knees and elbows
Insulates and Moisture wicking: Superior insulating and wicking properties.
Non itch: Superiority of wool without the complaint of itching
Flat lock seams: Seams will not irritate your child.
Material:
57% Merino Wool, 43% Polypropylene
Washing instructions:
Machine wash on delicate inside out Tumble dry no heat or hang dry to preserve garment.
Style #:
48610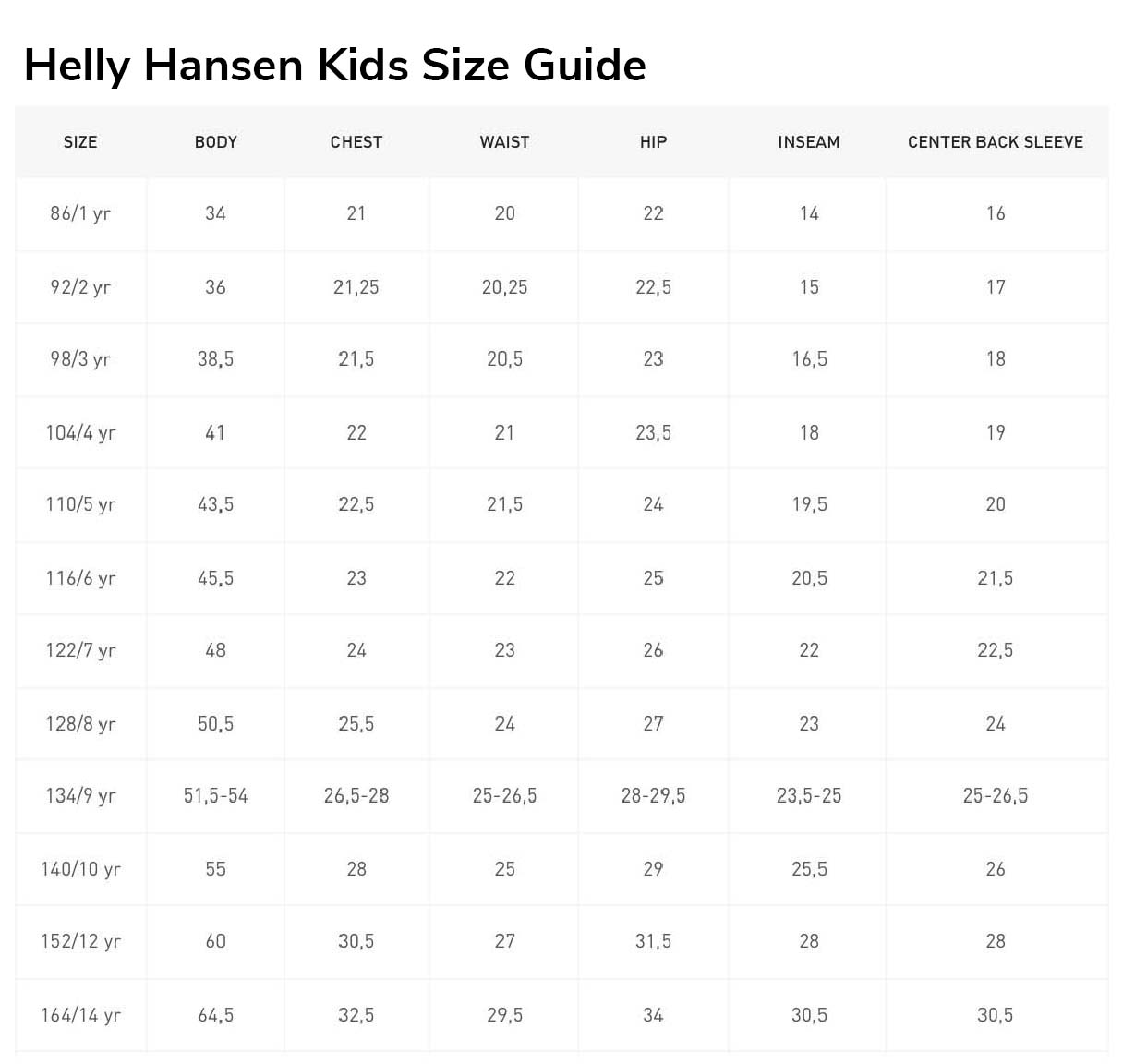 Sizing tip: We often use European sizing along with US sizing to help guide you to the right fit. In many cases, if you know your child's height, this actually can help guide you better than age. We did the work for you so you do not have to convert- use this chart to find their height. Outerwear is made to layer over clothes- getting this right should be all the work you need to do. When looking at boots, use current tennis shoe sizing. Boot sizes are in T (Toddler) and Y (Youth)- not by age.
| | | |
| --- | --- | --- |
| CM | Inches | Feet |
| 80 | 31.5 | 2.6 |
| 90 | 35.4 | 3.0 |
| 92 | 36.2 | 3.0 |
| 98 | 38.5 | 3.2 |
| 100 | 39.3 | 3.3 |
| 104 | 40.9 | 3.4 |
| 110 | 43.3 | 3.6 |
| 116 | 45.6 | 3.8 |
| 120 | 47.2 | 3.9 |
| 122 | 48 | 4.0 |
| 128 | 50.4 | 4.2 |
| 130 | 51.2 | 4.3 |
| 134 | 52.7 | 4.4 |
| 140 | 55.1 | 4.6 |
| 146 | 57.4 | 4.8 |
| 150 | 59 | 4.9 |
| 152 | 59.8 | 5.0 |
Forest School Approved
Flat lock seams
Ribbed cuffs
Reinforced fabric