Product Details
The Blizzard snow pants for children from Muddy Puddles are highly technical and have been designed specifically with durability in mind. Hard-wearing enough to withstand the rigors of the ski slopes and outdoor school, these snow pants are breathable and windproof as well as waterproof up to an impressive 10,000mm making them an ideal choice for enjoying outdoor play and activities on the coldest days of winter. Thanks to the adjustable waist and straps, you'll be able to achieve the perfect fit for your little one. The design has been carefully planned to ensure maximum dryness and cosiness in all weathers, with snow gaiters that stop snow and rain from getting in and additional reinforcement around the knees and seat. Even better, the zip-off suspender shoulder straps, mean these snow pants are wearable as trousers in their own right, making them an extra versatile and convenient choice. The machine washable fabric boasts a fun lightning pattern that appeals to kids and also makes them more easily seen in a crowd. When paired with the reflective details including the logo and zip pull, your child will be visible on even dull and gloomy days.
Details: Water resistant, windproof and breathable
Reflective: Reflective logos and zippers for high visibility
Easy-on: Side zips on the ankles to ease dressing
Snow gaiters: Snow gaiters to keep legs snow free
Adjustable: Adjustable waist and adjustable suspenders
Reinforced: Reinforced fabric in the knees and seat
Zip off suspenders: Making this a truly versatile pant
Water Column: 5,000mm
Material:
Polyester taslon with PU white coating
Washing instructions:
Machine wash cold on gentle with closed zippers.
Country of Origin:
China
Style #:
MPBSP22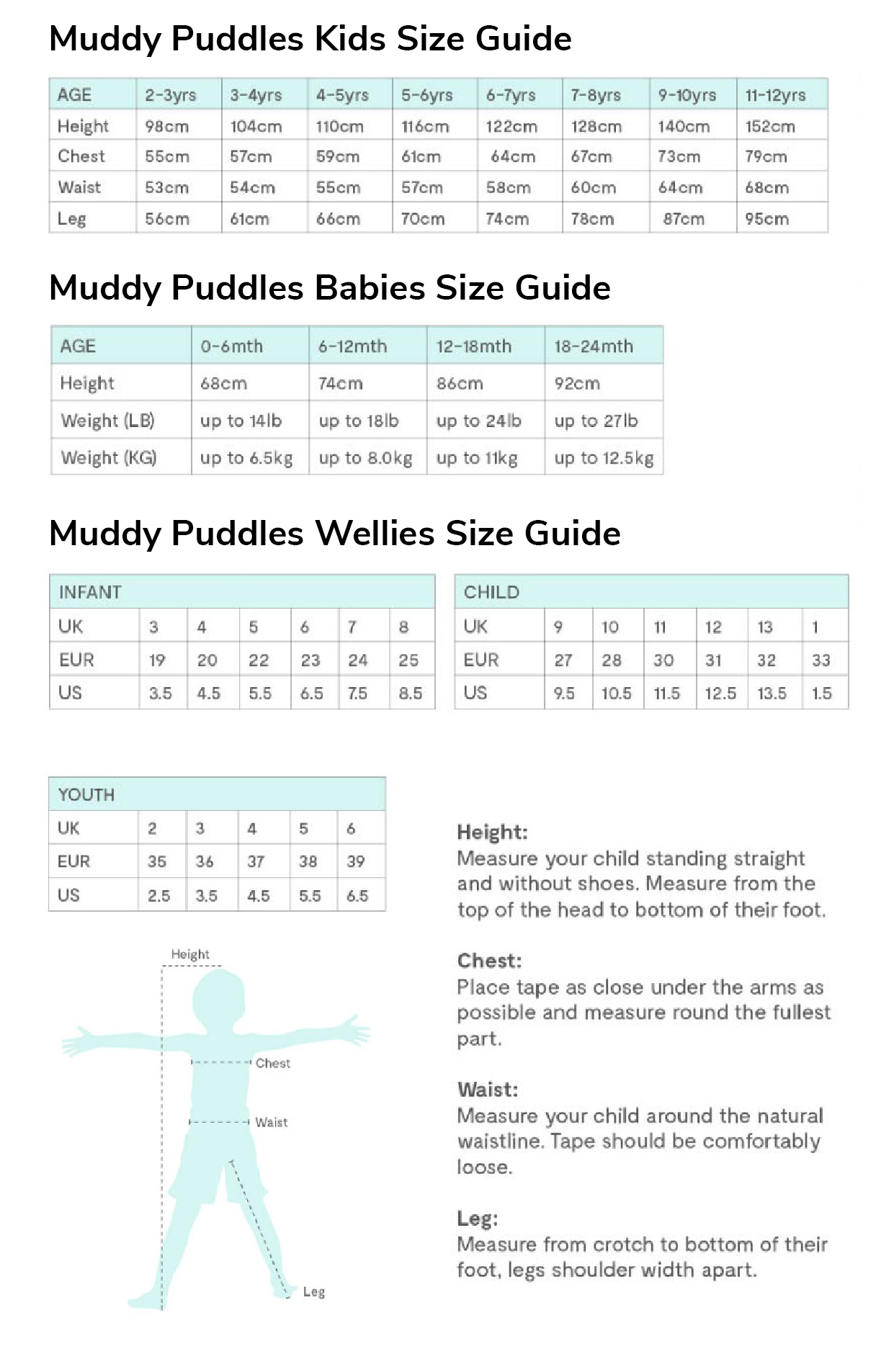 Sizing tip: We often use European sizing along with US sizing to help guide you to the right fit. In many cases, if you know your child's height, this actually can help guide you better than age. We did the work for you so you do not have to convert- use this chart to find their height. Outerwear is made to layer over clothes- getting this right should be all the work you need to do. When looking at boots, use current tennis shoe sizing. Boot sizes are in T (Toddler) and Y (Youth)- not by age.
| | | |
| --- | --- | --- |
| CM | Inches | Feet |
| 80 | 31.5 | 2.6 |
| 90 | 35.4 | 3.0 |
| 92 | 36.2 | 3.0 |
| 98 | 38.5 | 3.2 |
| 100 | 39.3 | 3.3 |
| 104 | 40.9 | 3.4 |
| 110 | 43.3 | 3.6 |
| 116 | 45.6 | 3.8 |
| 120 | 47.2 | 3.9 |
| 122 | 48 | 4.0 |
| 128 | 50.4 | 4.2 |
| 130 | 51.2 | 4.3 |
| 134 | 52.7 | 4.4 |
| 140 | 55.1 | 4.6 |
| 146 | 57.4 | 4.8 |
| 150 | 59 | 4.9 |
| 152 | 59.8 | 5.0 |
Nature School Staple
Snow Gaiter
Reflective Detail