Product Details
From cool mornings to warm afternoons, these pants to shorts are the perfect solution. Reimas UV protection factor 50+ pants with zip-off legs are the first choice for an adventurous kid. On top of this, the material is easy-care, quick-drying and it wicks moisture away from the skin. You can plan to be outdoors all day without packing a bag..
Sun protection: UV protection factor 50+
Details: Elastic waist with draw-string adjustment
2-in 1: Zip-off legs transform easily to shorts
Pockets: Side pockets and thigh pocket with zipper
Material:
100% polyamide
Washing instructions:
Wash with similar colours. Close zippers and velcro tapes. Do not use detergents with bleaching agents. Do not use fabric softener. Remove the garment after finished washing program to avoid color change. Dry in room temperature.
Style #:
532265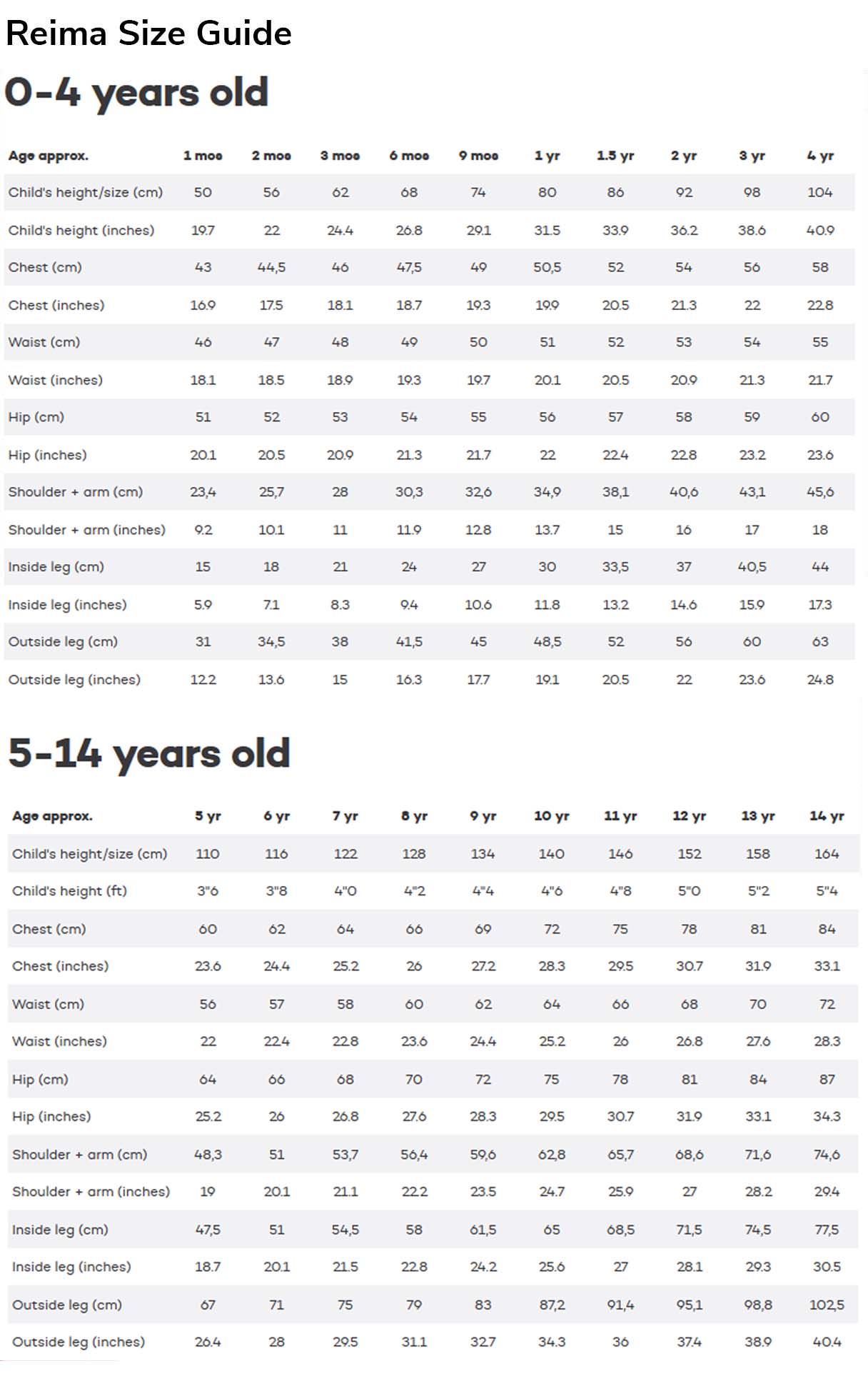 Sizing tip: We often use European sizing along with US sizing to help guide you to the right fit. In many cases, if you know your child's height, this actually can help guide you better than age. We did the work for you so you do not have to convert- use this chart to find their height. Outerwear is made to layer over clothes- getting this right should be all the work you need to do. When looking at boots, use current tennis shoe sizing. Boot sizes are in T (Toddler) and Y (Youth)- not by age.
| | | |
| --- | --- | --- |
| CM | Inches | Feet |
| 80 | 31.5 | 2.6 |
| 90 | 35.4 | 3.0 |
| 92 | 36.2 | 3.0 |
| 98 | 38.5 | 3.2 |
| 100 | 39.3 | 3.3 |
| 104 | 40.9 | 3.4 |
| 110 | 43.3 | 3.6 |
| 116 | 45.6 | 3.8 |
| 120 | 47.2 | 3.9 |
| 122 | 48 | 4.0 |
| 128 | 50.4 | 4.2 |
| 130 | 51.2 | 4.3 |
| 134 | 52.7 | 4.4 |
| 140 | 55.1 | 4.6 |
| 146 | 57.4 | 4.8 |
| 150 | 59 | 4.9 |
| 152 | 59.8 | 5.0 |
CE certification
Nature School Staple
Farm School Go-To
Forest School Approved
UV Protection 50+
UV Protection 50+