Product Details
Solid color fleece coverall in soft and comfy recycled polyester that wicks moisture, keeping the child warm and dry. The coverall features a two-way zipper with a chin guard that is gentle on the chin and cheeks.
Non Pill: Micro fleece made from recycled materials
Mid Layer: Perfect for layering or on its own as stand alone sweater
Easy: All-in-one design
Washable: Machine washable
Material:
100% Recycled Polyester
Washing instructions:
Machine wash warm. Do not bleach. Do not tumble dry. Do not iron. Do not dry clean. Follow the instructions on the care label for recommended wash temperature. For colored articles, we recommend a detergent that does not contain any bleach or brighte
Country of Origin:
China
Style #:
27838_60481831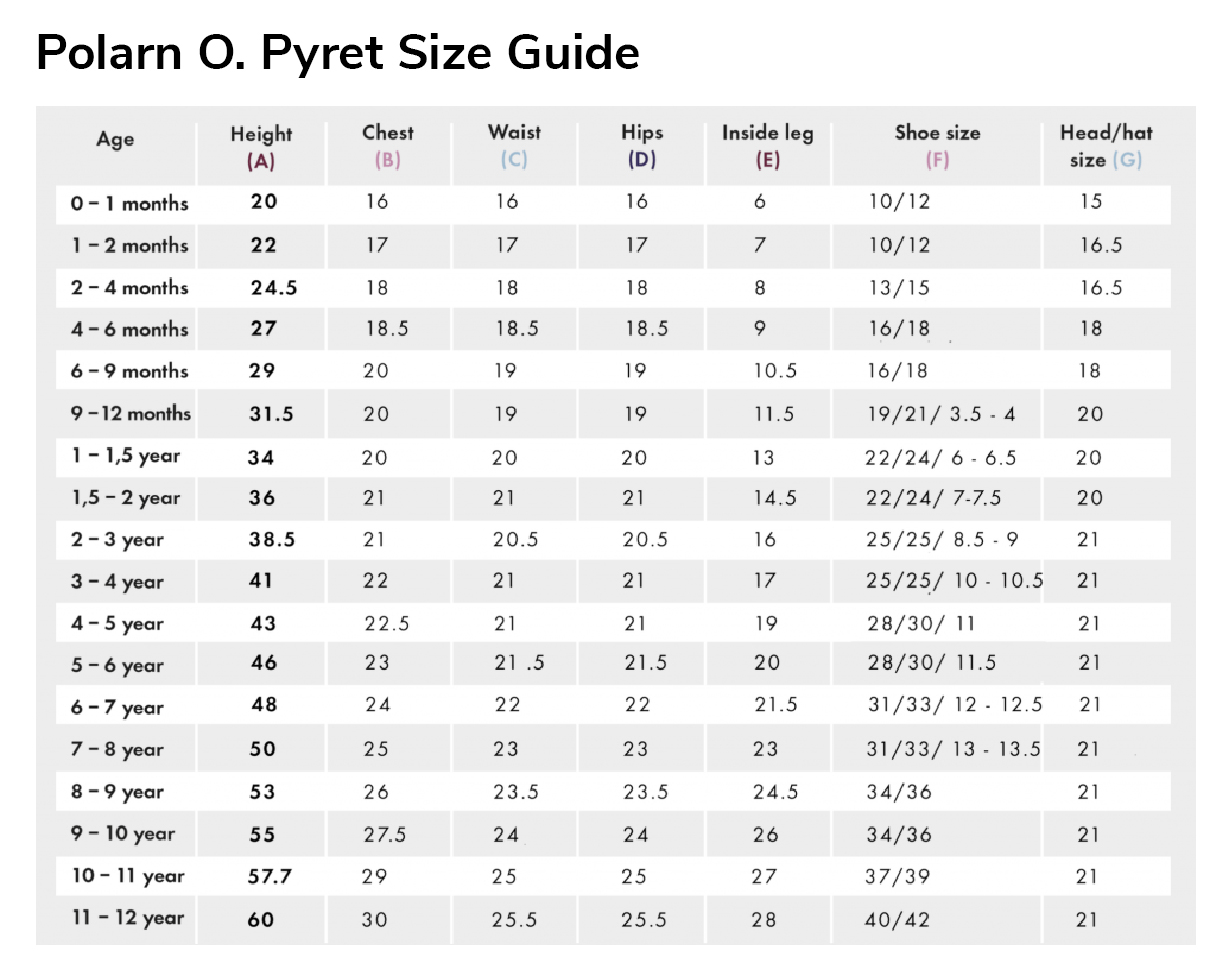 Sizing tip: We often use European sizing along with US sizing to help guide you to the right fit. In many cases, if you know your child's height, this actually can help guide you better than age. We did the work for you so you do not have to convert- use this chart to find their height. Outerwear is made to layer over clothes- getting this right should be all the work you need to do. When looking at boots, use current tennis shoe sizing. Boot sizes are in T (Toddler) and Y (Youth)- not by age.
| | | |
| --- | --- | --- |
| CM | Inches | Feet |
| 80 | 31.5 | 2.6 |
| 90 | 35.4 | 3.0 |
| 92 | 36.2 | 3.0 |
| 98 | 38.5 | 3.2 |
| 100 | 39.3 | 3.3 |
| 104 | 40.9 | 3.4 |
| 110 | 43.3 | 3.6 |
| 116 | 45.6 | 3.8 |
| 120 | 47.2 | 3.9 |
| 122 | 48 | 4.0 |
| 128 | 50.4 | 4.2 |
| 130 | 51.2 | 4.3 |
| 134 | 52.7 | 4.4 |
| 140 | 55.1 | 4.6 |
| 146 | 57.4 | 4.8 |
| 150 | 59 | 4.9 |
| 152 | 59.8 | 5.0 |
Nature School Staple
Farm School Go-To
Forest School Approved
Recycled Material