Product Details
This kids' rain hat protects little ears, necks and faces from both lightweight and heavy showers. An unlined item, it's lightweight and made from a flexible material with no PVC. The welded seams make sure no water seeps through this kids' rain hat. Wearing a seperate rain hat as an alternative to a jacket hood provides better visibility at outdoor school.
Details:100% Waterproof with welded seams
Reflective: Reflective details for added security
Flexible material: Will not become rigid in the cold and provides more range of movement
Neck Protection: Longer in back to protect neck from rain
Brim: Small brim on front to ensure visibility and protection
Neck strap: Secure hat to neck
Water Column: 10,000mm
Material:
100% polyester, polyurethane coating
Washing instructions:
Machine wash on delicate inside out. Tumble dry no heat or line dry to preserve longevity and waterproofness of garment. This washing advice is true for all outerwear across all brands. Do not use detergent with bleaching agent.
Style #:
528409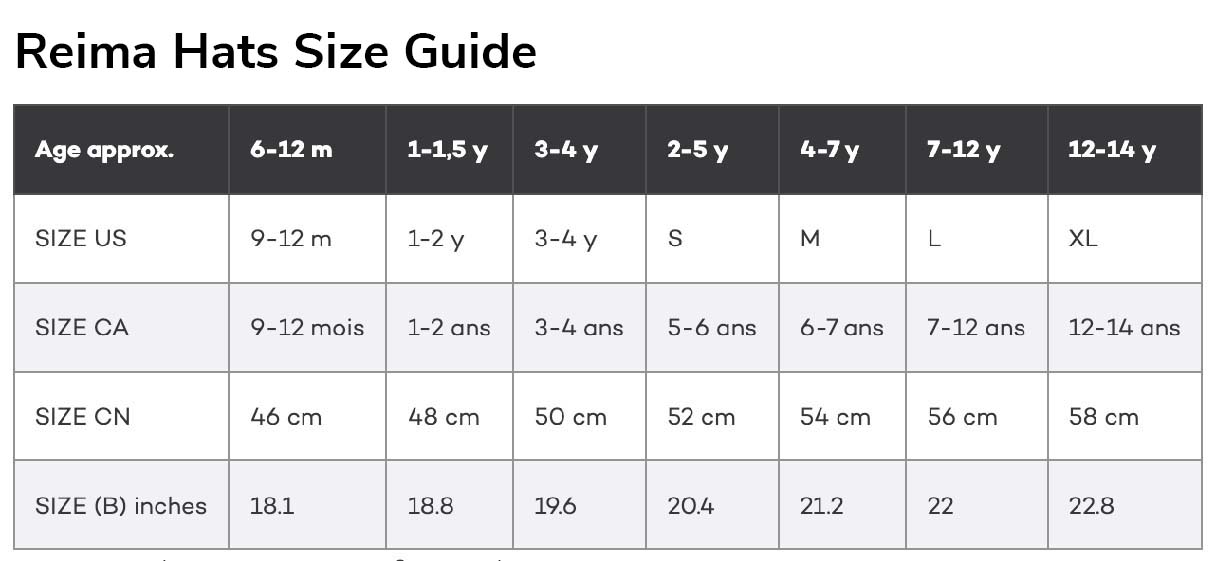 Sizing tip: We often use European sizing along with US sizing to help guide you to the right fit. In many cases, if you know your child's height, this actually can help guide you better than age. We did the work for you so you do not have to convert- use this chart to find their height. Outerwear is made to layer over clothes- getting this right should be all the work you need to do. When looking at boots, use current tennis shoe sizing. Boot sizes are in T (Toddler) and Y (Youth)- not by age.
| | | |
| --- | --- | --- |
| CM | Inches | Feet |
| 80 | 31.5 | 2.6 |
| 90 | 35.4 | 3.0 |
| 92 | 36.2 | 3.0 |
| 98 | 38.5 | 3.2 |
| 100 | 39.3 | 3.3 |
| 104 | 40.9 | 3.4 |
| 110 | 43.3 | 3.6 |
| 116 | 45.6 | 3.8 |
| 120 | 47.2 | 3.9 |
| 122 | 48 | 4.0 |
| 128 | 50.4 | 4.2 |
| 130 | 51.2 | 4.3 |
| 134 | 52.7 | 4.4 |
| 140 | 55.1 | 4.6 |
| 146 | 57.4 | 4.8 |
| 150 | 59 | 4.9 |
| 152 | 59.8 | 5.0 |
Oeko-Tex Standard 100
PVC Free
Forest School Approved
Welded Seams
Recycled Materials
Reflective Details