Product Details
The high-performance Ninja balaclava was designed with outdoor school educators in mind: A single-layer of Turtle Fur's proprietary Comfort Shell material allows for full neck, ear and head coverage with partial face coverage and no moisture-trapping consequences. Breathable, sweat wicking and lightweight, the Ninja is ideal for wearing underneath a warm hat while teaching in cold weather.
Perfect fit:Neck of balaclava sits around the clavicle comfortably, with an extra scoop of fabric to tuck deep into the front of jackets and base layer
UPF 50 plus: Blocks 97% of UV rays
Soft: Brushed for next-to-skin softness
Breathable and Quick drying: Stays dry from sweat
Anti-microbial: Treated to resist bacteria growth as a result of perspiration
Comfort Shell: Acts as a barrier between you and the weather, protecting from sun and wind.
Diversified fabric composition: Fabric hangs on to heat while shielding you from the elements.
Material:
92% Polyester, 8% Spandex
Washing instructions:
Machine washable. Hang dry for best results.
Style #:
465719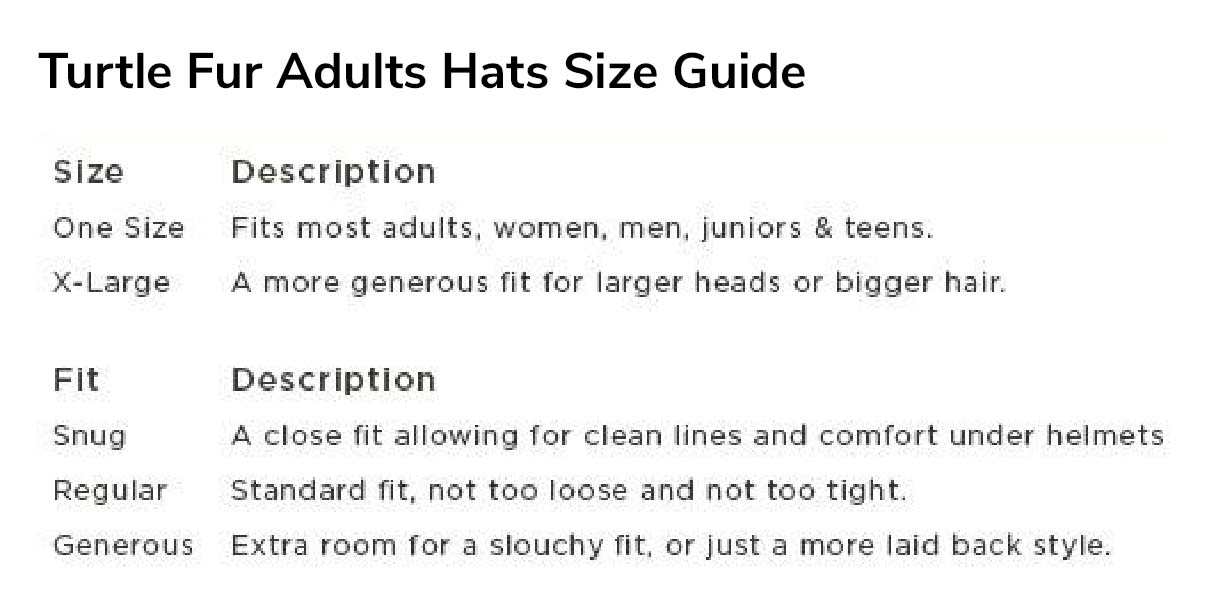 Sizing tip: We often use European sizing along with US sizing to help guide you to the right fit. In many cases, if you know your child's height, this actually can help guide you better than age. We did the work for you so you do not have to convert- use this chart to find their height. Outerwear is made to layer over clothes- getting this right should be all the work you need to do. When looking at boots, use current tennis shoe sizing. Boot sizes are in T (Toddler) and Y (Youth)- not by age.
| | | |
| --- | --- | --- |
| CM | Inches | Feet |
| 80 | 31.5 | 2.6 |
| 90 | 35.4 | 3.0 |
| 92 | 36.2 | 3.0 |
| 98 | 38.5 | 3.2 |
| 100 | 39.3 | 3.3 |
| 104 | 40.9 | 3.4 |
| 110 | 43.3 | 3.6 |
| 116 | 45.6 | 3.8 |
| 120 | 47.2 | 3.9 |
| 122 | 48 | 4.0 |
| 128 | 50.4 | 4.2 |
| 130 | 51.2 | 4.3 |
| 134 | 52.7 | 4.4 |
| 140 | 55.1 | 4.6 |
| 146 | 57.4 | 4.8 |
| 150 | 59 | 4.9 |
| 152 | 59.8 | 5.0 |
Forest School Approved
UPF 50