Product Details
The perfect outdoor glove liner. Equipped with a reinforced palm and touch capable index finger & thumb, the HH FLEECE TOUCH GLOVE LINER is perfect for all your outdoor activities adding that extra layer of warmth to keep you out teaching longer and more comfortably. Wear it alone on milder days.
Touch capable: Index finger and thumb work on touchscreen
Reinforced palm: Provides extra durability
Base Layer: Wear to add warmth to your gloves
Material:
Shell: 82% Polyester, 4% Spandex, 8% Nylon, 6% Polyurethane
Washing instructions:
Machine wash on delicate inside out. Tumble dry low heat
Style #:
67332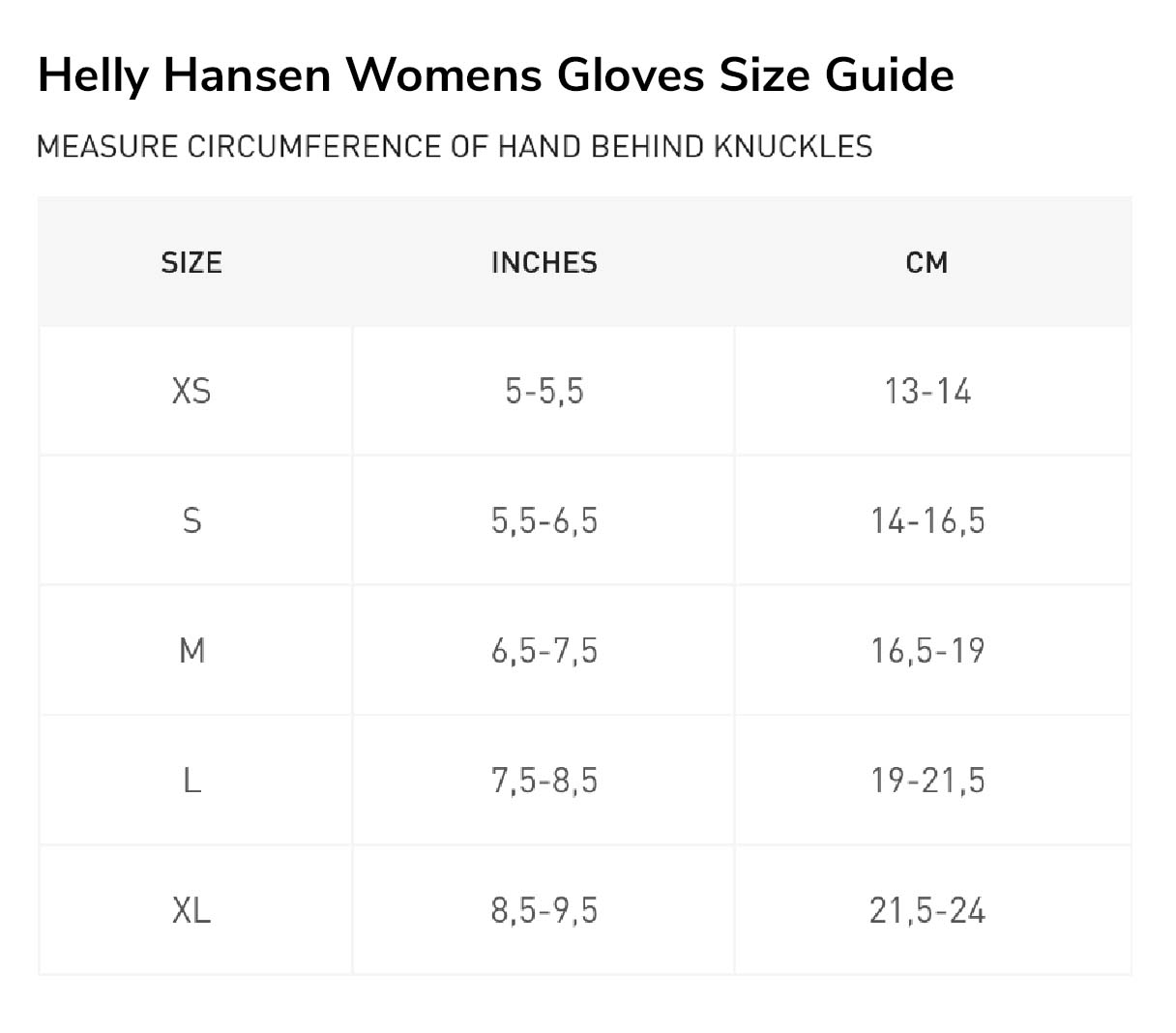 Sizing tip: We often use European sizing along with US sizing to help guide you to the right fit. In many cases, if you know your child's height, this actually can help guide you better than age. We did the work for you so you do not have to convert- use this chart to find their height. Outerwear is made to layer over clothes- getting this right should be all the work you need to do. When looking at boots, use current tennis shoe sizing. Boot sizes are in T (Toddler) and Y (Youth)- not by age.
| | | |
| --- | --- | --- |
| CM | Inches | Feet |
| 80 | 31.5 | 2.6 |
| 90 | 35.4 | 3.0 |
| 92 | 36.2 | 3.0 |
| 98 | 38.5 | 3.2 |
| 100 | 39.3 | 3.3 |
| 104 | 40.9 | 3.4 |
| 110 | 43.3 | 3.6 |
| 116 | 45.6 | 3.8 |
| 120 | 47.2 | 3.9 |
| 122 | 48 | 4.0 |
| 128 | 50.4 | 4.2 |
| 130 | 51.2 | 4.3 |
| 134 | 52.7 | 4.4 |
| 140 | 55.1 | 4.6 |
| 146 | 57.4 | 4.8 |
| 150 | 59 | 4.9 |
| 152 | 59.8 | 5.0 |