Product Details
The Corin jacket is made from soft tech fleece with a brushed lining and good breathability. The jacket is loose fitting with ribbed cuffs and a ribbed hem, two front pockets and a detachable hood. Embossed print on the sleeve. It is a great layering option worn by itself on chilly fall and spring mornings or as a mid layer to stay extra warm on frigid snow days. Pair with the Corin Pant for a set.
Tech Fleece: Plush foam placed between layers of cotton jersey creates a tri-layer fabric that provides the ultimate in comfort and warmth when needed.
Double layer: Tech fleece with brushed lining
Chin Guard: Protect their chin when zipped up
Removable Hood: Remove hood with button snaps
Extra warmth: Perfect mid layer for frigid days
Multiple seasons: Wear in fall as their jacket and winter as their layer
Material:
95% polyester / 5% elastane
Washing instructions:
Machine wash on delicate inside out. Wash only when needed and air or wipe garments over with a damp cloth in the first instance. Reactivate the impregnation treatment on waterproof garments by ironing them in accordance with the washing instructions
Country of Origin:
Made in China
Style #:
504394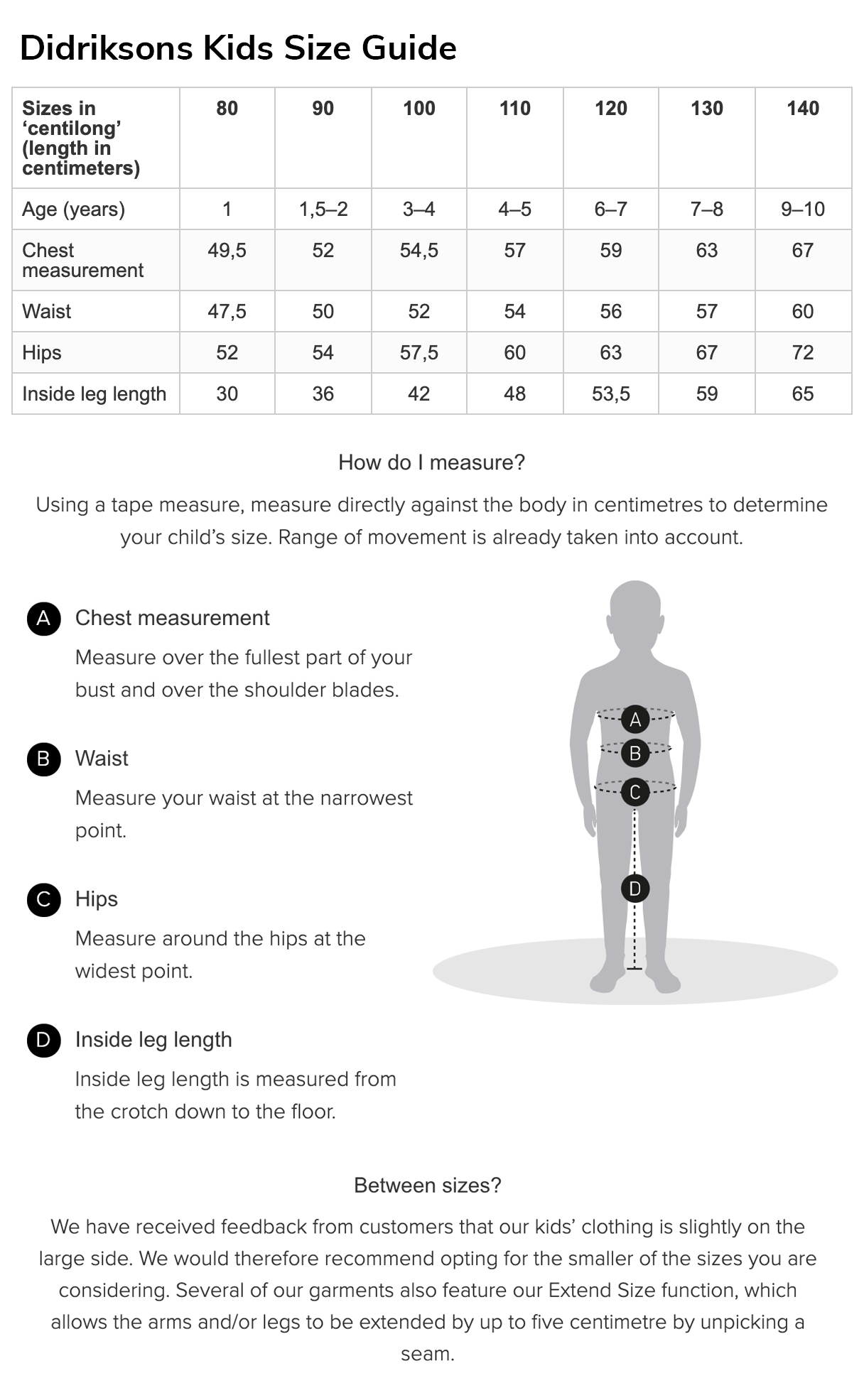 Sizing tip: We often use European sizing along with US sizing to help guide you to the right fit. In many cases, if you know your child's height, this actually can help guide you better than age. We did the work for you so you do not have to convert- use this chart to find their height. Outerwear is made to layer over clothes- getting this right should be all the work you need to do. When looking at boots, use current tennis shoe sizing. Boot sizes are in T (Toddler) and Y (Youth)- not by age.
| | | |
| --- | --- | --- |
| CM | Inches | Feet |
| 80 | 31.5 | 2.6 |
| 90 | 35.4 | 3.0 |
| 92 | 36.2 | 3.0 |
| 98 | 38.5 | 3.2 |
| 100 | 39.3 | 3.3 |
| 104 | 40.9 | 3.4 |
| 110 | 43.3 | 3.6 |
| 116 | 45.6 | 3.8 |
| 120 | 47.2 | 3.9 |
| 122 | 48 | 4.0 |
| 128 | 50.4 | 4.2 |
| 130 | 51.2 | 4.3 |
| 134 | 52.7 | 4.4 |
| 140 | 55.1 | 4.6 |
| 146 | 57.4 | 4.8 |
| 150 | 59 | 4.9 |
| 152 | 59.8 | 5.0 |
Nature School Staple
Farm School Go-To
Forest School Approved