Product Details
This UV Protective Rash Guard shirt from Muddy Puddles will save you chasing your little ones around with the sunscreen, giving them simple and effective protection all day long. The long-line design coupled with a high neck and long sleeves means that your active adventurer will be able to run around in comfort without being exposed to UV rays. Flat-lock stitching and a stretchy fabric means it lies snugly next to the skin without causing any irritation or chafing. The bright print means you'll easily be able to keep an eye on your child while they are playing but as it is made from recycled plastic bottles, the fabric is also eco-friendly. There is a fast-dry finish and it is easy to wash in the machine, making it simple to get ready for another adventure tomorrow morning!
Protect from Sun: UPF 50 plus, excellent protection from UVA and UVB radiation
Quick Dry: Fast dry fabric
Extra protection: High neck and long sleeves for maximum protection
Seams: Flatlock seams for comfort
Stretch: Added stretch for comfort
Sunscreen: Minimize your use with this handy rash guard top!
Easy Care: Machine Washable
Material:
100% Recycled polyester
Washing instructions:
Machine washable
Country of Origin:
Made in China
Style #:
UVRVYS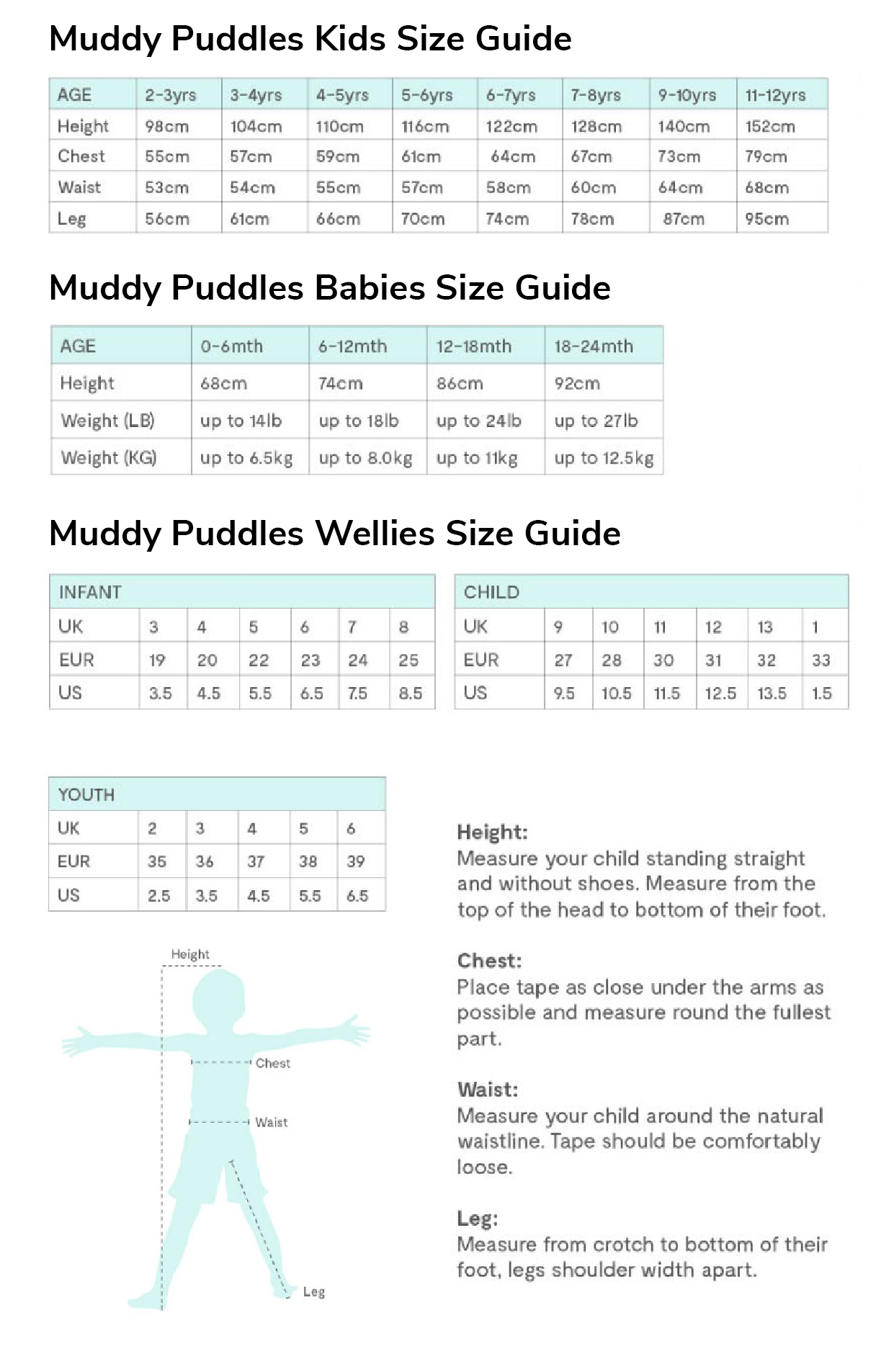 Sizing tip: We often use European sizing along with US sizing to help guide you to the right fit. In many cases, if you know your child's height, this actually can help guide you better than age. We did the work for you so you do not have to convert- use this chart to find their height. Outerwear is made to layer over clothes- getting this right should be all the work you need to do. When looking at boots, use current tennis shoe sizing. Boot sizes are in T (Toddler) and Y (Youth)- not by age.
| | | |
| --- | --- | --- |
| CM | Inches | Feet |
| 80 | 31.5 | 2.6 |
| 90 | 35.4 | 3.0 |
| 92 | 36.2 | 3.0 |
| 98 | 38.5 | 3.2 |
| 100 | 39.3 | 3.3 |
| 104 | 40.9 | 3.4 |
| 110 | 43.3 | 3.6 |
| 116 | 45.6 | 3.8 |
| 120 | 47.2 | 3.9 |
| 122 | 48 | 4.0 |
| 128 | 50.4 | 4.2 |
| 130 | 51.2 | 4.3 |
| 134 | 52.7 | 4.4 |
| 140 | 55.1 | 4.6 |
| 146 | 57.4 | 4.8 |
| 150 | 59 | 4.9 |
| 152 | 59.8 | 5.0 |
Nature School Staple
Farm School Go-To
Forest School Approved
Flatlock Seams
Recycled Materials
UV Protection 50+
Quick Dry