Product Details
Make sure every day begins with a sun with these UV protective swim trunks from Muddy Puddles. Your child can splash and swim to their hearts content while still enjoying the very best protection from the suns rays. It is great to get outdoors, whatever the weather, but every parent knows that keeping little ones protected is essential. These swim shorts mean you will not be constantly chasing your child with the sunscreen and can simply enjoy watching them have some fun. The soft, lightweight fabric is made from recycled polyester so it is a green choice in every possible way! There's mesh netting sewn into the shorts, protecting the most sensitive areas while the elasticated waist and drawstring means you can adjust the shorts as your child grows. All of these elements come together in a sophisticated design, ensuring maximum comfort for your youngster while they are in the water.
Protect from Sun: UPF 50 plus, excellent protection from UVA and UVB radiation
Quick Dry: Fast dry fabric
Extra protection: High neck and long sleeves for maximum protection
Adjustable: Drawcord at waist to achieve perfect fit
Details: Mesh lining
Sunscreen: Minimize your use with this handy rash guard swim short!
Easy Care: Machine Washable
Material:
100% Recycled polyester
Washing instructions:
Machine washable
Country of Origin:
Made in China
Style #:
UVSYS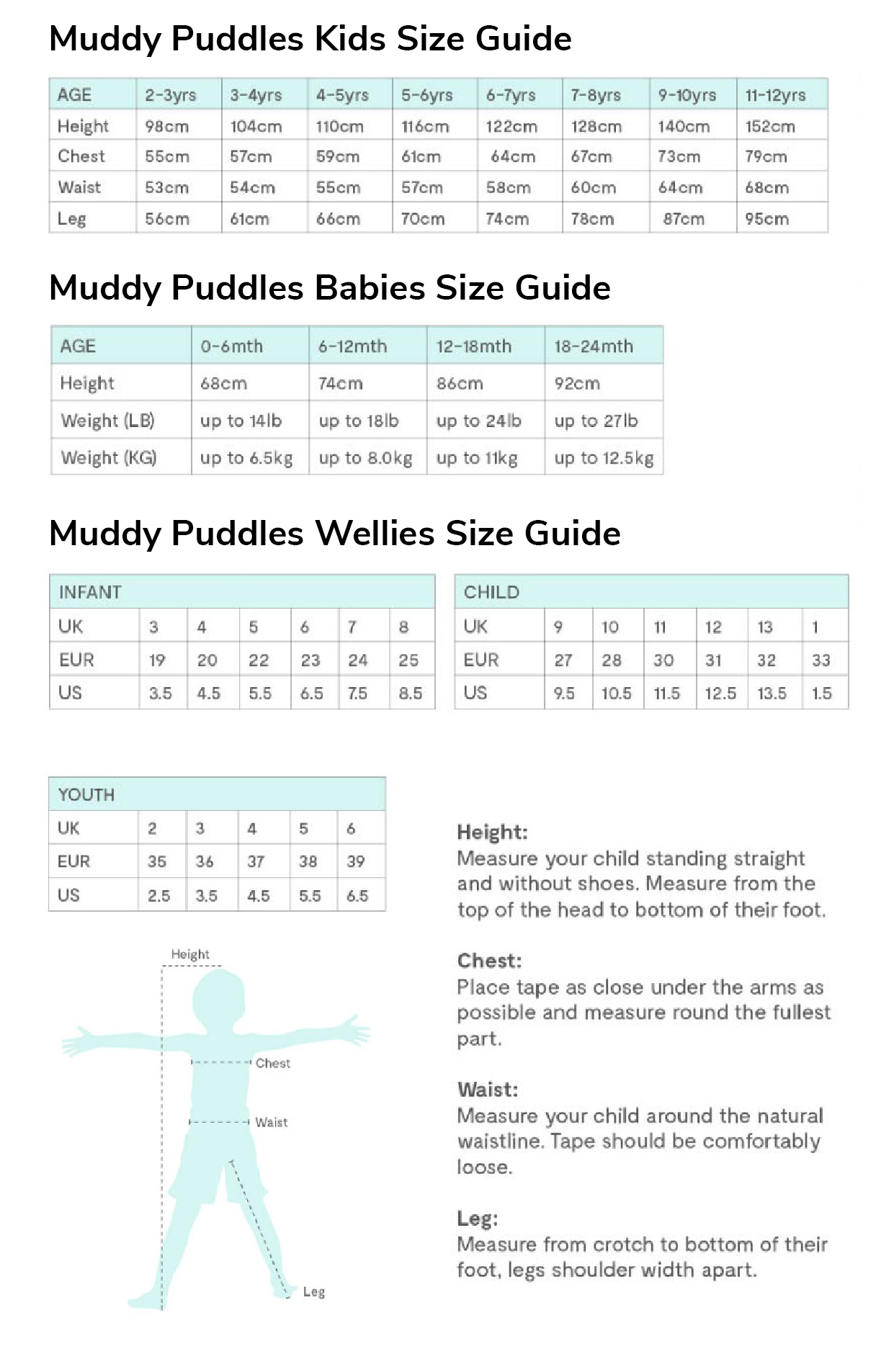 Sizing tip: We often use European sizing along with US sizing to help guide you to the right fit. In many cases, if you know your child's height, this actually can help guide you better than age. We did the work for you so you do not have to convert- use this chart to find their height. Outerwear is made to layer over clothes- getting this right should be all the work you need to do. When looking at boots, use current tennis shoe sizing. Boot sizes are in T (Toddler) and Y (Youth)- not by age.
| | | |
| --- | --- | --- |
| CM | Inches | Feet |
| 80 | 31.5 | 2.6 |
| 90 | 35.4 | 3.0 |
| 92 | 36.2 | 3.0 |
| 98 | 38.5 | 3.2 |
| 100 | 39.3 | 3.3 |
| 104 | 40.9 | 3.4 |
| 110 | 43.3 | 3.6 |
| 116 | 45.6 | 3.8 |
| 120 | 47.2 | 3.9 |
| 122 | 48 | 4.0 |
| 128 | 50.4 | 4.2 |
| 130 | 51.2 | 4.3 |
| 134 | 52.7 | 4.4 |
| 140 | 55.1 | 4.6 |
| 146 | 57.4 | 4.8 |
| 150 | 59 | 4.9 |
| 152 | 59.8 | 5.0 |
Nature School Staple
Farm School Go-To
Forest School Approved
Recycled Materials
UV Protection 50+
Quick Dry