Product Details
These handmade cable knit wool mittens retains heat, while the fleece lining adds an extra layer of warmth and ensures your hands stay cozy and comfortable, no matter the weather. This design affords teachers a lot of versatility on-the-go during the school day. Turtle Fur works supportively with knitting cooperatives in Nepal which hand knit their collection of artisan mittens. It is a collaboration that supports local economies and artisans and herders allowing them to access new markets.
Made of: 100% Wool
Inner Lining: Microfleece lining to keep hands cozy and warm
Fingerless: Maximum mobility paired with maximum warmth
Support local economy: Turtle fur partners with local knitting cooperatives in Nepal to support artisans and herders
Details: Hand Knit
Material:
100% Wool
Washing instructions:
Machine washable. Hang dry for best results.
Style #:
475455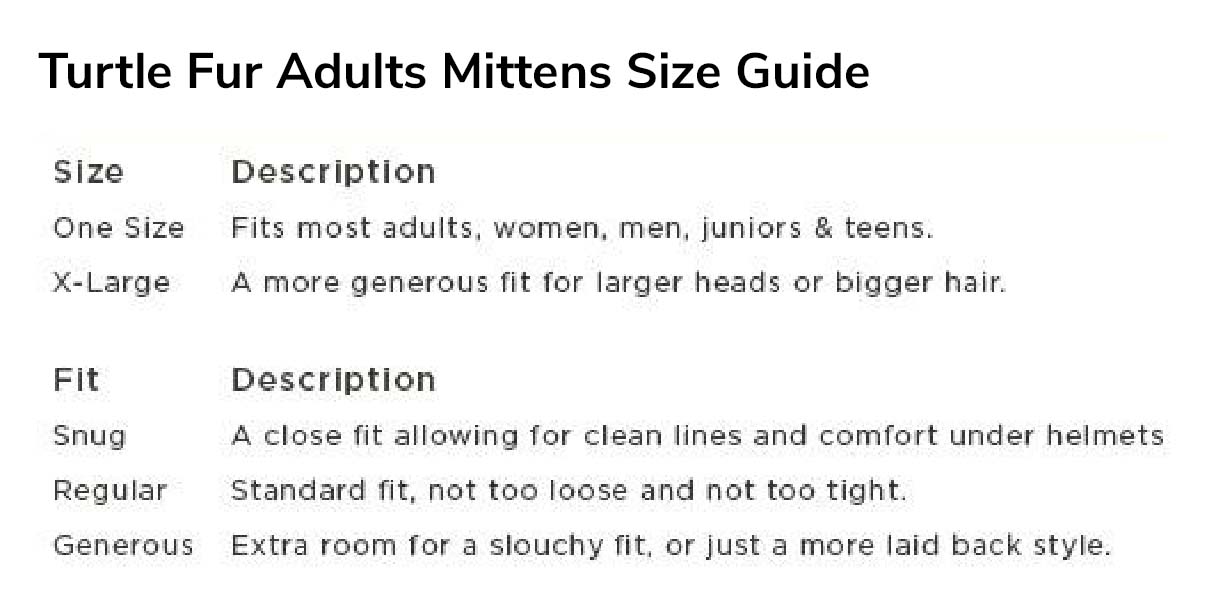 Sizing tip: We often use European sizing along with US sizing to help guide you to the right fit. In many cases, if you know your child's height, this actually can help guide you better than age. We did the work for you so you do not have to convert- use this chart to find their height. Outerwear is made to layer over clothes- getting this right should be all the work you need to do. When looking at boots, use current tennis shoe sizing. Boot sizes are in T (Toddler) and Y (Youth)- not by age.
| | | |
| --- | --- | --- |
| CM | Inches | Feet |
| 80 | 31.5 | 2.6 |
| 90 | 35.4 | 3.0 |
| 92 | 36.2 | 3.0 |
| 98 | 38.5 | 3.2 |
| 100 | 39.3 | 3.3 |
| 104 | 40.9 | 3.4 |
| 110 | 43.3 | 3.6 |
| 116 | 45.6 | 3.8 |
| 120 | 47.2 | 3.9 |
| 122 | 48 | 4.0 |
| 128 | 50.4 | 4.2 |
| 130 | 51.2 | 4.3 |
| 134 | 52.7 | 4.4 |
| 140 | 55.1 | 4.6 |
| 146 | 57.4 | 4.8 |
| 150 | 59 | 4.9 |
| 152 | 59.8 | 5.0 |