Product Details
These iconic Swedish moccasin slippers with leather soles are the perfect indoor shoe for any age. Because of snow and wet weather, Scandinavians swap outdoor shoes at the door of home and school for slipper socks. These feature Polarn O. Pyret's classic stripes. A classic look for boy or girl.
Classic Design: Swedish moccasins featuring the brand's Classic Stripes
Soft and stretchy: Organic cotton sock that is easy to put on and take off
No Slip: Leather soles to prevent slips and falls on hardwood and tile floors
Staple item: Leave the boots at the door and slip on a cozy pair of moccasins
Multi-use: Perfect for home, school or day care
Material:
Sock: 85% Organic Cotton, 10% polyamide, 5% elastaneUpper sole: 100% polyurethaneLower sole: 100% leather
Washing instructions:
Machine wash warm on delicate cycle. Do not bleach. Do not tumble dry. Do not iron. Do not dry clean.
Country of Origin:
Sweden
Style #:
60290297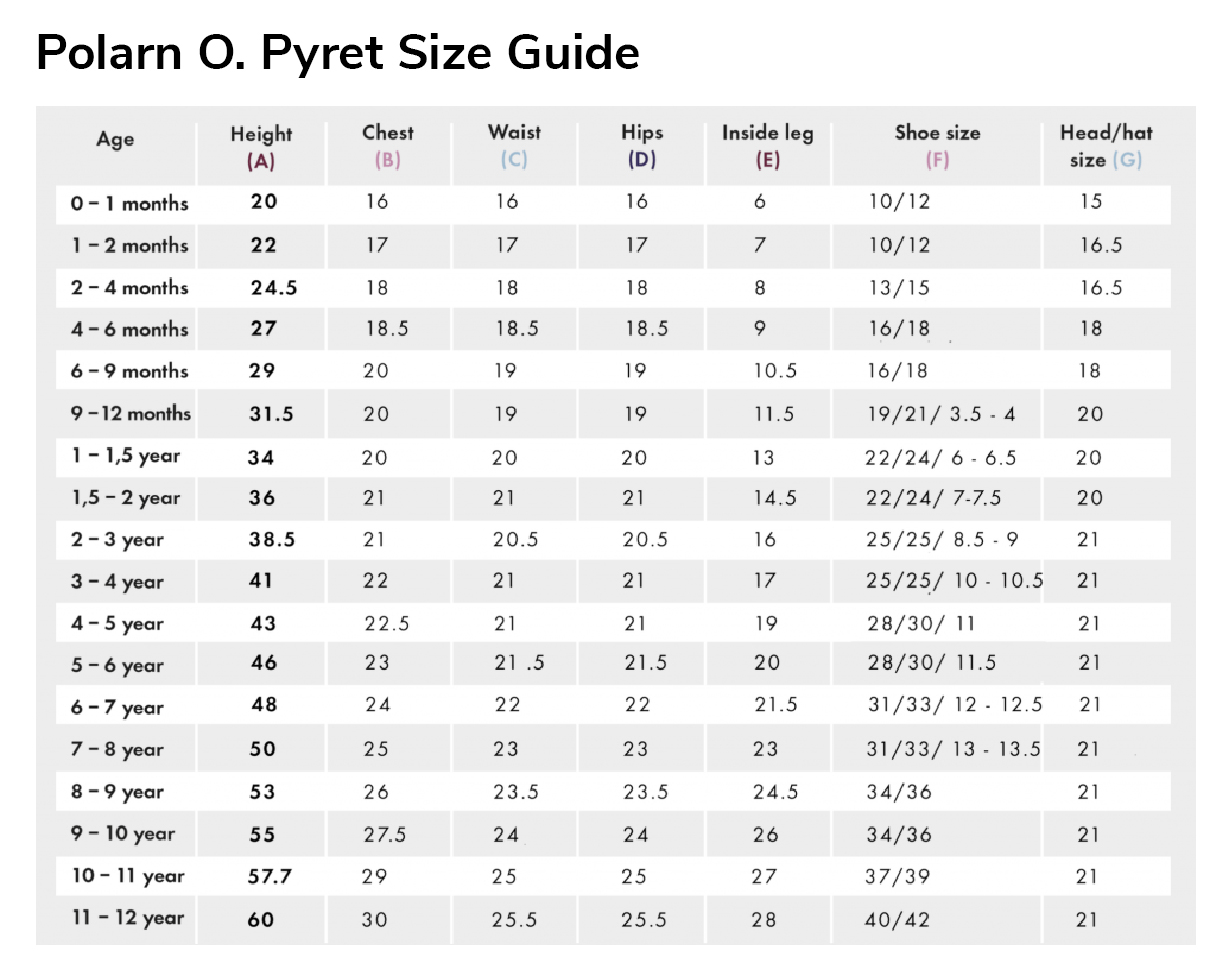 Sizing tip: We often use European sizing along with US sizing to help guide you to the right fit. In many cases, if you know your child's height, this actually can help guide you better than age. We did the work for you so you do not have to convert- use this chart to find their height. Outerwear is made to layer over clothes- getting this right should be all the work you need to do. When looking at boots, use current tennis shoe sizing. Boot sizes are in T (Toddler) and Y (Youth)- not by age.
| | | |
| --- | --- | --- |
| CM | Inches | Feet |
| 80 | 31.5 | 2.6 |
| 90 | 35.4 | 3.0 |
| 92 | 36.2 | 3.0 |
| 98 | 38.5 | 3.2 |
| 100 | 39.3 | 3.3 |
| 104 | 40.9 | 3.4 |
| 110 | 43.3 | 3.6 |
| 116 | 45.6 | 3.8 |
| 120 | 47.2 | 3.9 |
| 122 | 48 | 4.0 |
| 128 | 50.4 | 4.2 |
| 130 | 51.2 | 4.3 |
| 134 | 52.7 | 4.4 |
| 140 | 55.1 | 4.6 |
| 146 | 57.4 | 4.8 |
| 150 | 59 | 4.9 |
| 152 | 59.8 | 5.0 |
Nature School Staple