Product Details
Two thick layers of fleece to keep your child's neck warm, while Turtle Fur's technical fabric wraps their head in breathable, lightweight comfort. The Shellclava wraps their neck in two layers of super soft fleece, and is seamlessly joined at the back and sides with the Comfort Shell hood. The Comfort Shell hood hugs their head in breathable, warm and sweat-wicking fabric, which also features a soft brushed interior. A great option for keeping snow and cold off their face and neck during long days outside.
Best of both: Balaclava crossed with the Turtle Fur neck warmer
Seamless: Design allows kids to remain active outside while keeping wind and snow off their neck and out of their jackets
Breathable: Lets go of unwanted wetness from the inside
Super warm: Two layers of super soft Turtle Fur fleece
Moisture wicking: Keep sweat away for longer play
Material:
Neck: 100%, Hood: 92% Polyester, 8% Spandex
Washing instructions:
Machine washable
Country of Origin:
Imported
Style #:
496801A-KID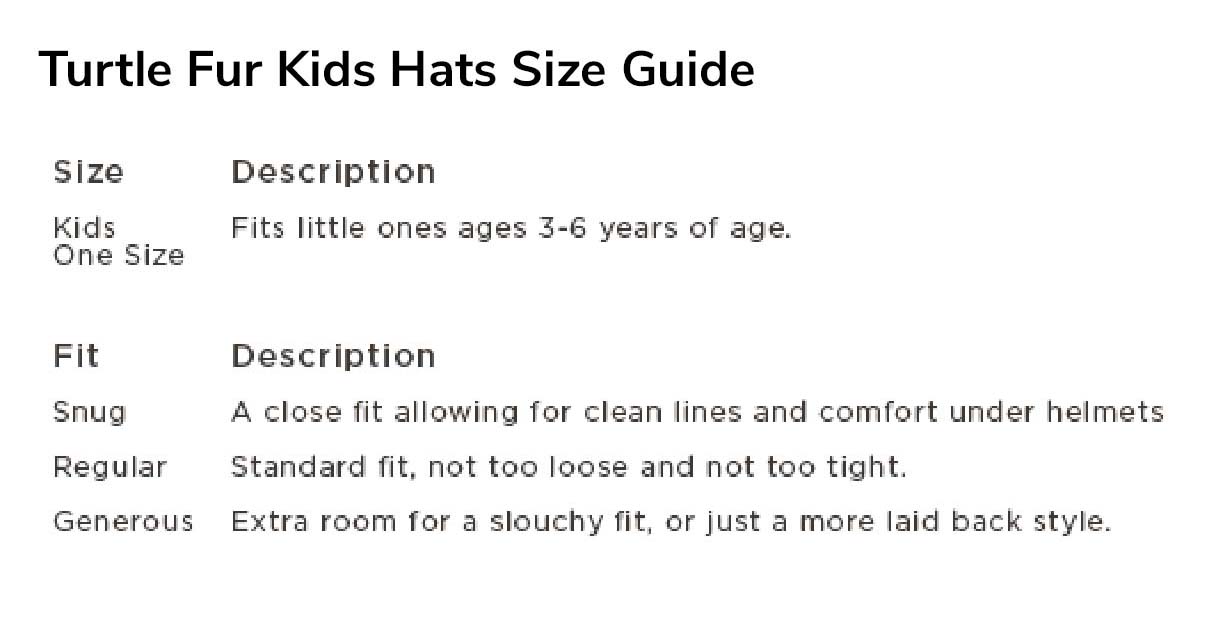 Sizing tip: We often use European sizing along with US sizing to help guide you to the right fit. In many cases, if you know your child's height, this actually can help guide you better than age. We did the work for you so you do not have to convert- use this chart to find their height. Outerwear is made to layer over clothes- getting this right should be all the work you need to do. When looking at boots, use current tennis shoe sizing. Boot sizes are in T (Toddler) and Y (Youth)- not by age.
| | | |
| --- | --- | --- |
| CM | Inches | Feet |
| 80 | 31.5 | 2.6 |
| 90 | 35.4 | 3.0 |
| 92 | 36.2 | 3.0 |
| 98 | 38.5 | 3.2 |
| 100 | 39.3 | 3.3 |
| 104 | 40.9 | 3.4 |
| 110 | 43.3 | 3.6 |
| 116 | 45.6 | 3.8 |
| 120 | 47.2 | 3.9 |
| 122 | 48 | 4.0 |
| 128 | 50.4 | 4.2 |
| 130 | 51.2 | 4.3 |
| 134 | 52.7 | 4.4 |
| 140 | 55.1 | 4.6 |
| 146 | 57.4 | 4.8 |
| 150 | 59 | 4.9 |
| 152 | 59.8 | 5.0 |
Forest School Approved