Product Details
This overhood is as simple as it gets. It's designed to meet the US Gov't. Children's Product Safety Rules, which makes it free of any cords or dangling objects. That means it's as easy as pulling it on and getting on the mountain. No cords equals no adjustment or hassle, and also no chance of getting snagged on anything at the mountain. The crown of the overhood is made with a single layer fleece, while the face boasts added, double-layer protection to keep frigid winds at bay. With ease of use and prints that they'll love, it's the perfect option for young shredders who are starting to set out on their own or cold days at Forest School.
Helmet Compatible: Wear over a helmet or by itself for an extra layer of warmth during very cold winter days.
Double Layer: Double layer of fleece
Safe: No cords or dangling objects
Easy: Slip over their hat or helmet to help keep winter at bay
Material:
100% Polyester
Washing instructions:
Machine washable. Tumble dry low or hang dry for best results.
Country of Origin:
Mexico
Style #:
769575-KID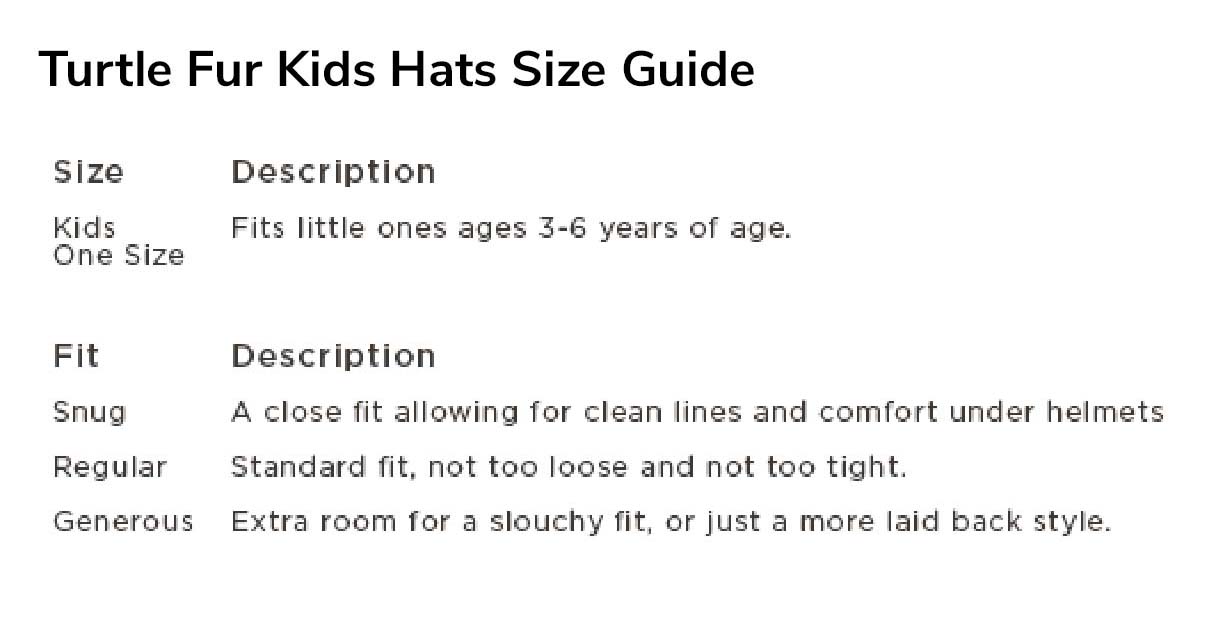 Sizing tip: We often use European sizing along with US sizing to help guide you to the right fit. In many cases, if you know your child's height, this actually can help guide you better than age. We did the work for you so you do not have to convert- use this chart to find their height. Outerwear is made to layer over clothes- getting this right should be all the work you need to do. When looking at boots, use current tennis shoe sizing. Boot sizes are in T (Toddler) and Y (Youth)- not by age.
| | | |
| --- | --- | --- |
| CM | Inches | Feet |
| 80 | 31.5 | 2.6 |
| 90 | 35.4 | 3.0 |
| 92 | 36.2 | 3.0 |
| 98 | 38.5 | 3.2 |
| 100 | 39.3 | 3.3 |
| 104 | 40.9 | 3.4 |
| 110 | 43.3 | 3.6 |
| 116 | 45.6 | 3.8 |
| 120 | 47.2 | 3.9 |
| 122 | 48 | 4.0 |
| 128 | 50.4 | 4.2 |
| 130 | 51.2 | 4.3 |
| 134 | 52.7 | 4.4 |
| 140 | 55.1 | 4.6 |
| 146 | 57.4 | 4.8 |
| 150 | 59 | 4.9 |
| 152 | 59.8 | 5.0 |
Forest School Approved
UPF 50