Product Details
These are cool! If you have kiddos that complain about wearing mittens because of the grasp, the 3 finger Fossa gloves are your solution. Wind and waterproof three-finger gloves, they are designed to provide maximum insulation and flexibility. The inside of the palm is made from silicone and Galon fabric for an improved grip. Inside is soft, brushed fleece that provides efficient insulation. The gloves come with an adjustable around the wrists, to keep them in place and the elements out!
All weather: Wind and waterproof
3 Finger Design: Added mobility while maintaining the warmth of a mitten
Reinforced Palm: Extra grip for your kiddos
Adjustable: Adjust the wrist for best fit
Water Column: 10,000mm
Wrist Leash: Comes with wrist leash so kiddos can remove when hot without losing their mittens
Material:
100% polyamide shell and 100% polyester lining and padding
Washing instructions:
Machine wash on delicate inside out. Tumble dry no heat or line dry to preserve longevity of garment.
Country of Origin:
China
Style #:
503946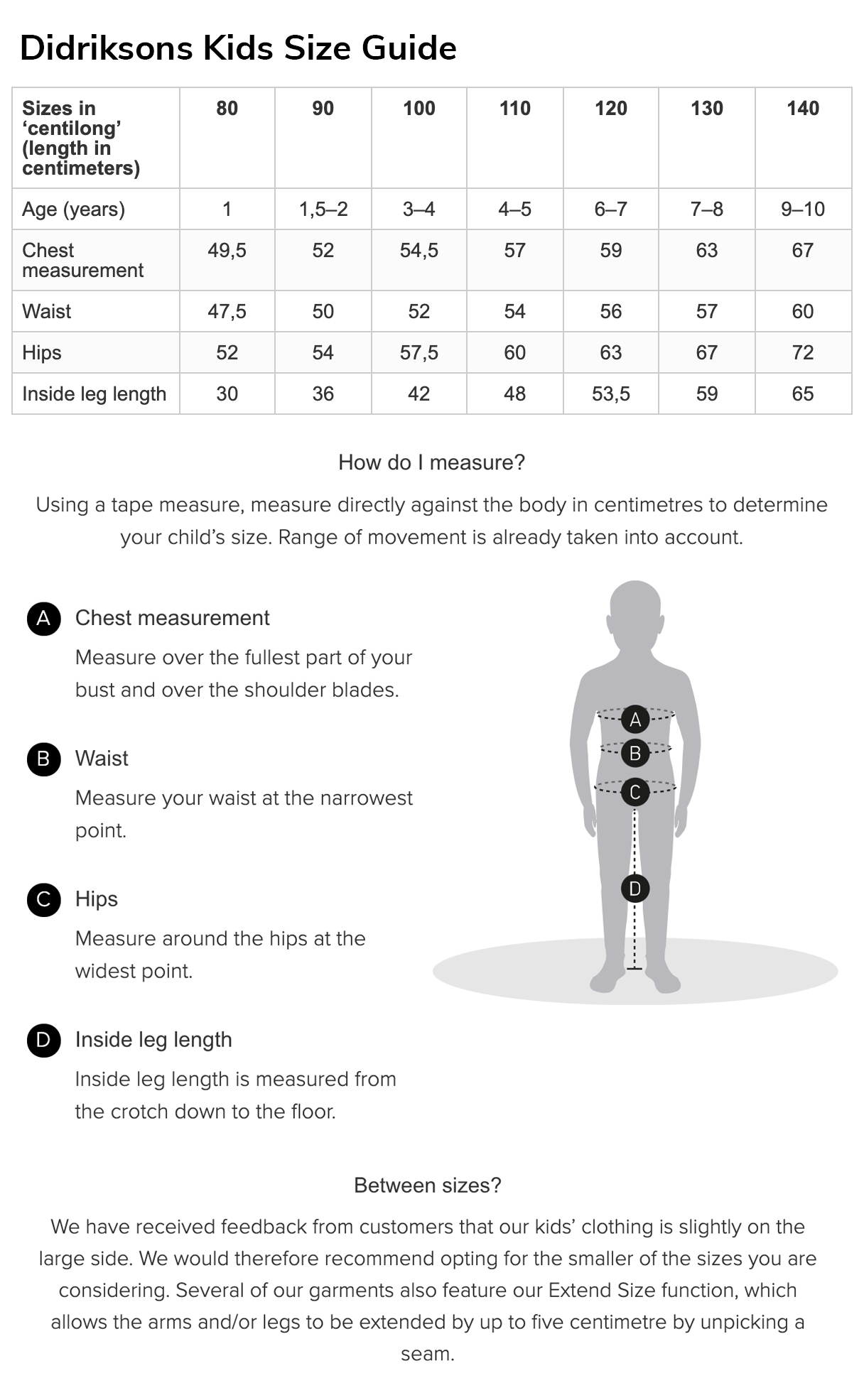 Sizing tip: We often use European sizing along with US sizing to help guide you to the right fit. In many cases, if you know your child's height, this actually can help guide you better than age. We did the work for you so you do not have to convert- use this chart to find their height. Outerwear is made to layer over clothes- getting this right should be all the work you need to do. When looking at boots, use current tennis shoe sizing. Boot sizes are in T (Toddler) and Y (Youth)- not by age.
| | | |
| --- | --- | --- |
| CM | Inches | Feet |
| 80 | 31.5 | 2.6 |
| 90 | 35.4 | 3.0 |
| 92 | 36.2 | 3.0 |
| 98 | 38.5 | 3.2 |
| 100 | 39.3 | 3.3 |
| 104 | 40.9 | 3.4 |
| 110 | 43.3 | 3.6 |
| 116 | 45.6 | 3.8 |
| 120 | 47.2 | 3.9 |
| 122 | 48 | 4.0 |
| 128 | 50.4 | 4.2 |
| 130 | 51.2 | 4.3 |
| 134 | 52.7 | 4.4 |
| 140 | 55.1 | 4.6 |
| 146 | 57.4 | 4.8 |
| 150 | 59 | 4.9 |
| 152 | 59.8 | 5.0 |
PFC Free
Animal Free Insulation
Nature School Staple
Farm School Go-To
Forest School Approved
Taped Seams
Elastic Cuffs
Reinforced Fabric