Product Details
A UV 50+ flap sunhat is a key accessory for camps or outdoor school. This child sun hat with no lining is made from a stretchy rash guard material with a UV 50+ protection factor. The visor covers the face, while the back brim keeps necks out of the sun. This is both a sun and a swim hat!
Sun Protection: UV protection factor 50+
Wicks: Transfers moisture to outer layers, dries quickly
Details: Soft visor
Lighter style: No Lining
Material:
83% polyester 17% elastane
Washing instructions:
Wash with similar colours, inside out. Do not use detergents with bleaching agents. Do not use fabric softener. Dry in the shade, dry away from the sun.
Style #:
518587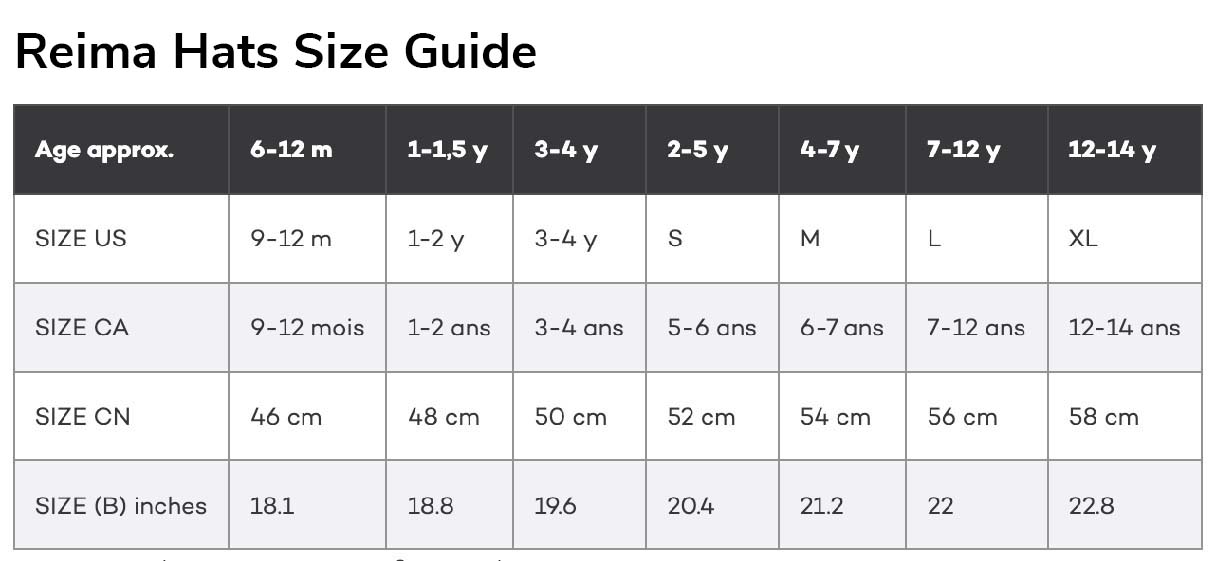 Sizing tip: We often use European sizing along with US sizing to help guide you to the right fit. In many cases, if you know your child's height, this actually can help guide you better than age. We did the work for you so you do not have to convert- use this chart to find their height. Outerwear is made to layer over clothes- getting this right should be all the work you need to do. When looking at boots, use current tennis shoe sizing. Boot sizes are in T (Toddler) and Y (Youth)- not by age.
| | | |
| --- | --- | --- |
| CM | Inches | Feet |
| 80 | 31.5 | 2.6 |
| 90 | 35.4 | 3.0 |
| 92 | 36.2 | 3.0 |
| 98 | 38.5 | 3.2 |
| 100 | 39.3 | 3.3 |
| 104 | 40.9 | 3.4 |
| 110 | 43.3 | 3.6 |
| 116 | 45.6 | 3.8 |
| 120 | 47.2 | 3.9 |
| 122 | 48 | 4.0 |
| 128 | 50.4 | 4.2 |
| 130 | 51.2 | 4.3 |
| 134 | 52.7 | 4.4 |
| 140 | 55.1 | 4.6 |
| 146 | 57.4 | 4.8 |
| 150 | 59 | 4.9 |
| 152 | 59.8 | 5.0 |
CE certification
Nature School Staple
Farm School Go-To
Forest School Approved
Recycled Materials
Quick Dry