Product Details
This classic raincoat with two big flap pockets and striped lining is a winning style. The kiddos will love the pockets for all their treasures and you will love them coming in clean and dry after all day play! Like all Reima rainwear, the material is waterproof with welded seams, flexible, PVC free and runs on the large to allow for layering. No need to size up!
100% Waterproof: Waterproof
Flexible material: Won't harden in the cold
Hood: Safe, detachable hood
Lined: Smooth cotton jersey lining
Pockets: Two flap pockets
Safety: Reflective Details
Seams: All seams taped
Water column: 10000mm
Material:
100% polyester, polyurethane coating
Washing instructions:
Wash separately inside out. Close zippers and velcro tapes. Do not use detergents with bleaching agents. Do not use fabric softener. Remove the garment after finished washing program to avoid color change. Dry in room temperature.
Style #:
521647A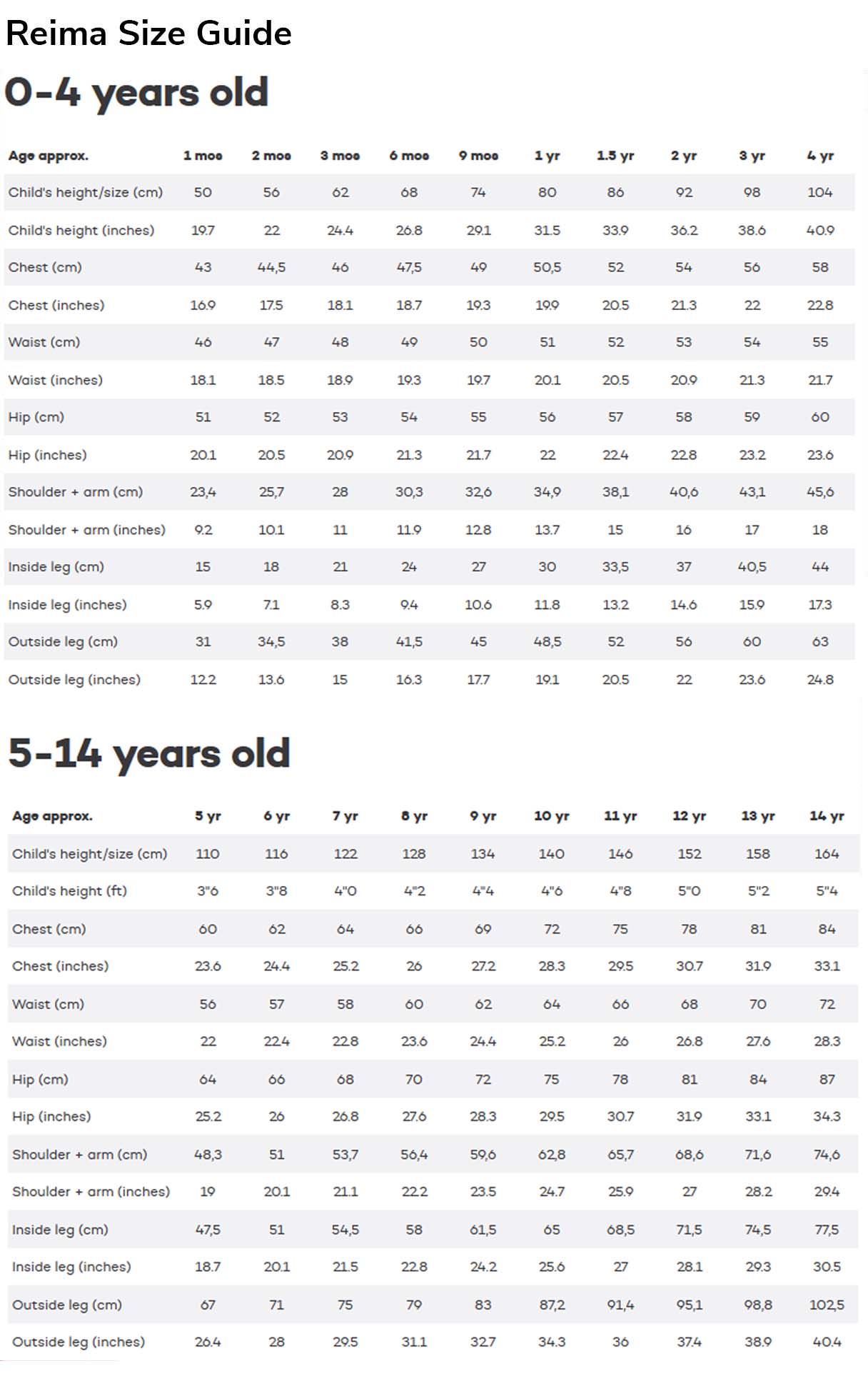 Sizing tip: We often use European sizing along with US sizing to help guide you to the right fit. In many cases, if you know your child's height, this actually can help guide you better than age. We did the work for you so you do not have to convert- use this chart to find their height. Outerwear is made to layer over clothes- getting this right should be all the work you need to do. When looking at boots, use current tennis shoe sizing. Boot sizes are in T (Toddler) and Y (Youth)- not by age.
| | | |
| --- | --- | --- |
| CM | Inches | Feet |
| 80 | 31.5 | 2.6 |
| 90 | 35.4 | 3.0 |
| 92 | 36.2 | 3.0 |
| 98 | 38.5 | 3.2 |
| 100 | 39.3 | 3.3 |
| 104 | 40.9 | 3.4 |
| 110 | 43.3 | 3.6 |
| 116 | 45.6 | 3.8 |
| 120 | 47.2 | 3.9 |
| 122 | 48 | 4.0 |
| 128 | 50.4 | 4.2 |
| 130 | 51.2 | 4.3 |
| 134 | 52.7 | 4.4 |
| 140 | 55.1 | 4.6 |
| 146 | 57.4 | 4.8 |
| 150 | 59 | 4.9 |
| 152 | 59.8 | 5.0 |
PVC Free
Nature School Staple
Farm School Go-To
Forest School Approved
Fully Taped Seams
Contains Recycled Materials
Elastic Cuffs
Reflective Details