Product Details
This soft knit fleece set can be worn underneath outerwear to keep your child warm on frosty winter days. It also does double duty as a great, comfy indoor outdit. The upper section of this two-piece set has a full-length zip for easy dressing and a chin guard that protects necks from being scratched by the zip. Its fitted longer back hem provides extra coverage. The soft material of this mid-layer set contains recycled fibers. It looks knitted, yet offers all the benefits of fleece: it feels comfortable against skin and dries quickly by wicking moisture to the outer layers.
Soft melange knit fleece: Sweater look with fleece benefits
Stay dry inside: Wicks moisture away from body
Details: Elastic edging on collar, zipper edges, sleeve and leg cuffs
Recycled: Contains certified recycled fibers
Zipper: Long zipper with chin guard makes dressing easy!
Material:
100% polyester
Washing instructions:
Wash with similar colors, inside out. Close zippers. Do not use detergents with bleaching agents. Do not use fabric softener. Hang dry.
Country of Origin:
Imported
Style #:
5200048A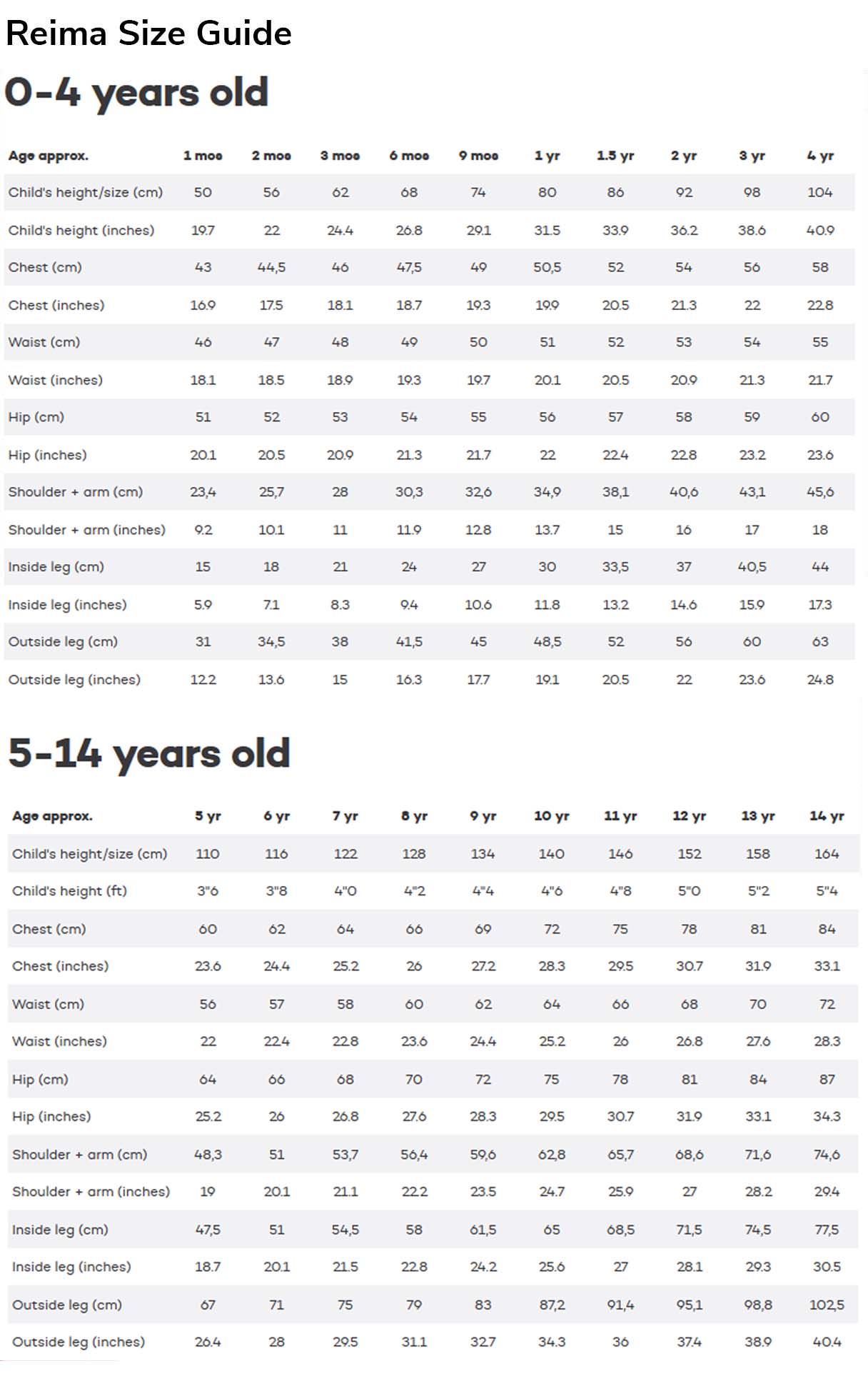 Sizing tip: We often use European sizing along with US sizing to help guide you to the right fit. In many cases, if you know your child's height, this actually can help guide you better than age. We did the work for you so you do not have to convert- use this chart to find their height. Outerwear is made to layer over clothes- getting this right should be all the work you need to do. When looking at boots, use current tennis shoe sizing. Boot sizes are in T (Toddler) and Y (Youth)- not by age.
| | | |
| --- | --- | --- |
| CM | Inches | Feet |
| 80 | 31.5 | 2.6 |
| 90 | 35.4 | 3.0 |
| 92 | 36.2 | 3.0 |
| 98 | 38.5 | 3.2 |
| 100 | 39.3 | 3.3 |
| 104 | 40.9 | 3.4 |
| 110 | 43.3 | 3.6 |
| 116 | 45.6 | 3.8 |
| 120 | 47.2 | 3.9 |
| 122 | 48 | 4.0 |
| 128 | 50.4 | 4.2 |
| 130 | 51.2 | 4.3 |
| 134 | 52.7 | 4.4 |
| 140 | 55.1 | 4.6 |
| 146 | 57.4 | 4.8 |
| 150 | 59 | 4.9 |
| 152 | 59.8 | 5.0 |
Nature School Staple
Farm School Go-To
Forest School Approved