Product Details
Wear this all-in-one coverall outdoors in the rain and dirt or indoors for messy arts and crafts to keep kids dry, clean and comfortable. This coverall is lightweight, waterproof and durable plus it includes a handy waterproof bag for travel.
Easy on/off: Dual front zippers for quick, on-the-go changes.
Comfortable: Generous fit allows for layering of clothing and easy movement.
Durable: Constructed with a rugged durable polyester fabric.
Hood: Elasticized hood with brim to shed water.
Sealed seams: To help ensure waterproofness
Fit: Elasticized wrist and ankle cuffs fit over mitts and boots.
Fabric: 70-denier nylon with polyurethane coating (body) and 200-denier nylon with polyurethane coating (seat and knees).
Water Column: 8,000mm
Material:
100% polyester
Washing instructions:
Machine wash on delicate inside out. Tumble dry no heat or line dry to preserve longevity of garment.
Style #:
MBY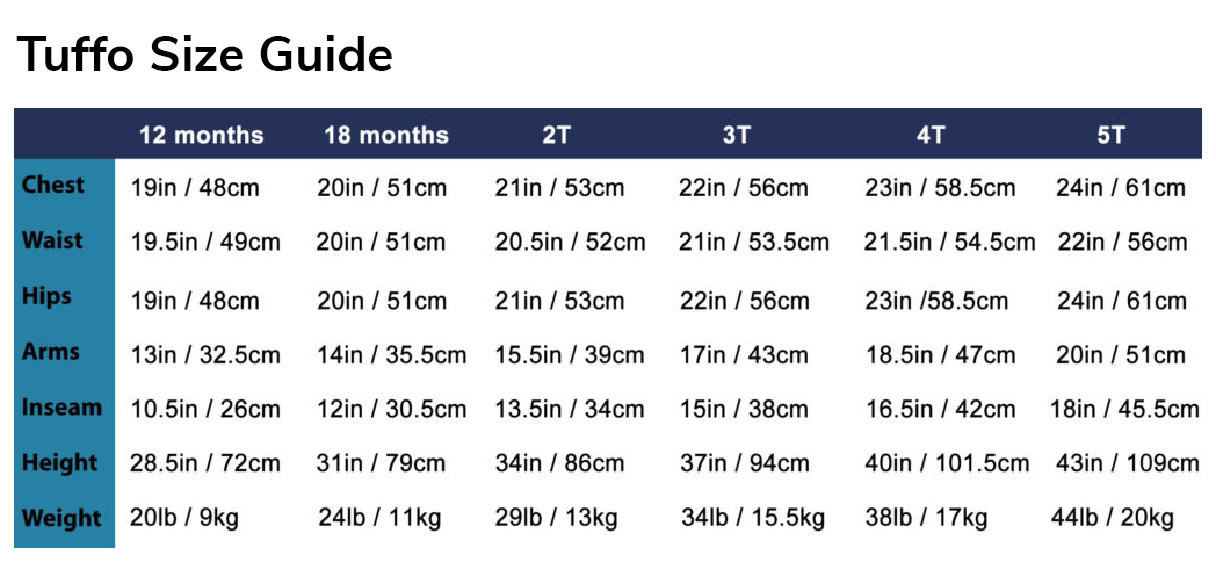 Sizing tip: We often use European sizing along with US sizing to help guide you to the right fit. In many cases, if you know your child's height, this actually can help guide you better than age. We did the work for you so you do not have to convert- use this chart to find their height. Outerwear is made to layer over clothes- getting this right should be all the work you need to do. When looking at boots, use current tennis shoe sizing. Boot sizes are in T (Toddler) and Y (Youth)- not by age.
| | | |
| --- | --- | --- |
| CM | Inches | Feet |
| 80 | 31.5 | 2.6 |
| 90 | 35.4 | 3.0 |
| 92 | 36.2 | 3.0 |
| 98 | 38.5 | 3.2 |
| 100 | 39.3 | 3.3 |
| 104 | 40.9 | 3.4 |
| 110 | 43.3 | 3.6 |
| 116 | 45.6 | 3.8 |
| 120 | 47.2 | 3.9 |
| 122 | 48 | 4.0 |
| 128 | 50.4 | 4.2 |
| 130 | 51.2 | 4.3 |
| 134 | 52.7 | 4.4 |
| 140 | 55.1 | 4.6 |
| 146 | 57.4 | 4.8 |
| 150 | 59 | 4.9 |
| 152 | 59.8 | 5.0 |
Nature School Staple
Farm School Go-To
Fully Sealed Seams
Elastic Cuffs and Ends
Reinforced Knee and Seat