Product Details
The high-performance MaxClava balaclava was designed with kids in mind: A single-layer of our proprietary Comfort Shell material allows for full neck, ear and head coverage with partial face coverage and no moisture-trapping consequences. The fitted neck sits around the clavicle comfortably, with an extra scoop of fabric to tuck deep into the front of jackets and base layers. The "hinged" face mask provides full face coverage when worn up, and maintains comfort when pulled down below their chin. Breathable, moisture-wicking and weather-shielding, the MaxClava is ideal for being worn under a hat or helmet playing through all cold weather Nature School activities. The Comfort Shell fabric is perfect for active Forest School kids, bringing technology that combines 4-way stretch, moisture-management, odor resistant properties and UPF 50+ protection, all in a stylish, fun and pocket-packable package.
All day play: It manages moisture and retains heat, so they can play outside all day, no matter the weather.
Odor Resistant: Odor resistant properties
Design: Designed with a Hinged Face Panel to allow different levels of coverage
Quick Dry: Dries fast so you they can get back outdoors
Single Layer: A perfect layering balaclava
Soft: Made for littles with sensitive skin
4-way stretch: Provides a close fit to keep heat in
Breathable: Won't trap the heat and turn it into sweat
Material:
88% Polyester/12% Spandex
Washing instructions:
Machine washable. Tumble dry low or hang dry for best results.
Country of Origin:
Mexico
Style #:
501227-KID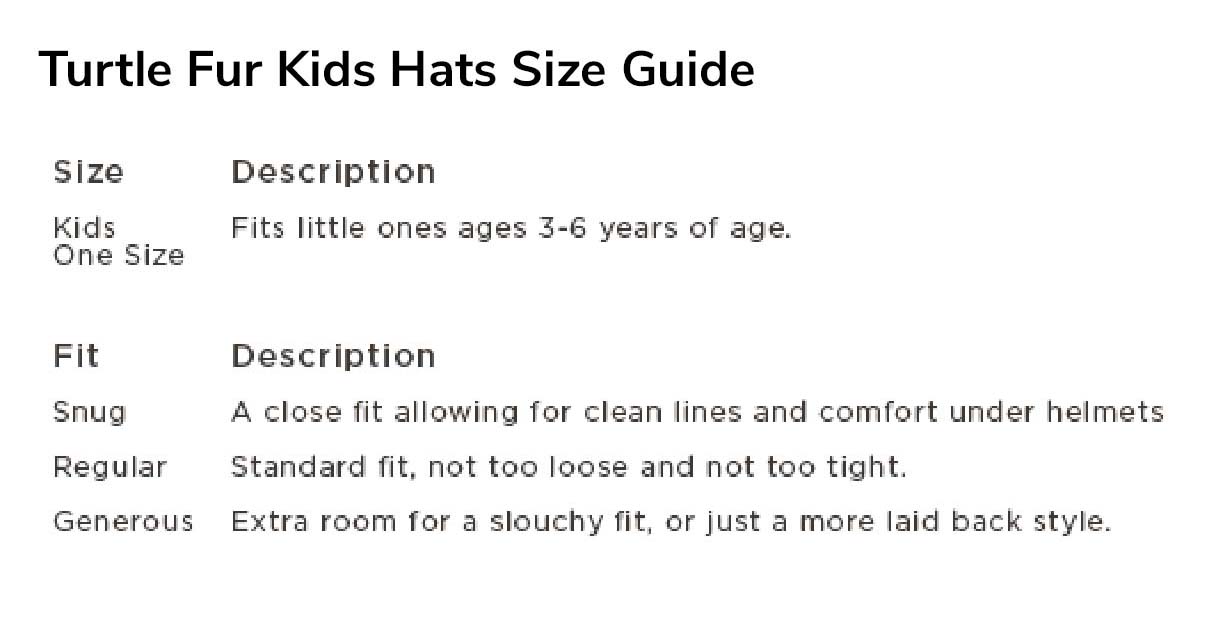 Sizing tip: We often use European sizing along with US sizing to help guide you to the right fit. In many cases, if you know your child's height, this actually can help guide you better than age. We did the work for you so you do not have to convert- use this chart to find their height. Outerwear is made to layer over clothes- getting this right should be all the work you need to do. When looking at boots, use current tennis shoe sizing. Boot sizes are in T (Toddler) and Y (Youth)- not by age.
| | | |
| --- | --- | --- |
| CM | Inches | Feet |
| 80 | 31.5 | 2.6 |
| 90 | 35.4 | 3.0 |
| 92 | 36.2 | 3.0 |
| 98 | 38.5 | 3.2 |
| 100 | 39.3 | 3.3 |
| 104 | 40.9 | 3.4 |
| 110 | 43.3 | 3.6 |
| 116 | 45.6 | 3.8 |
| 120 | 47.2 | 3.9 |
| 122 | 48 | 4.0 |
| 128 | 50.4 | 4.2 |
| 130 | 51.2 | 4.3 |
| 134 | 52.7 | 4.4 |
| 140 | 55.1 | 4.6 |
| 146 | 57.4 | 4.8 |
| 150 | 59 | 4.9 |
| 152 | 59.8 | 5.0 |
Nature School Staple
Forest School Approved
UPF 50
Quick Dry