Product Details
The wildly popular Ninja Balaclava silhouette with a soft and luxurious twist: Micro Fur. Turtle Fur took the ever-popular style and converted it into an even warmer piece without any additional weight. The Ninja sits perfectly over their face, neck and chin, with a fit that traps heat and blocks the wind. Perfect for wearing underneath a helmet, the Ninja is a great choice for skiing, outdoor play, snowman building and more, no matter how brutal the temperature is!
Warmth without weight: Meets the challenge of keeping you warm without weighing you down
Super warm: Micro fur keeps them warm not matter no brutal the temperature is!
Soft: Brushed for next-to-skin softness
Breathable & Quick drying: Stays dry from sweat
UPF 50 plus: Blocks 97% of UV rays
Hard wearing: Perfect for all day immersion programs
Material:
100% polyester
Washing instructions:
Machine washable. Tumble dry low or hang dry for best results.
Country of Origin:
Imported
Style #:
501203A-KID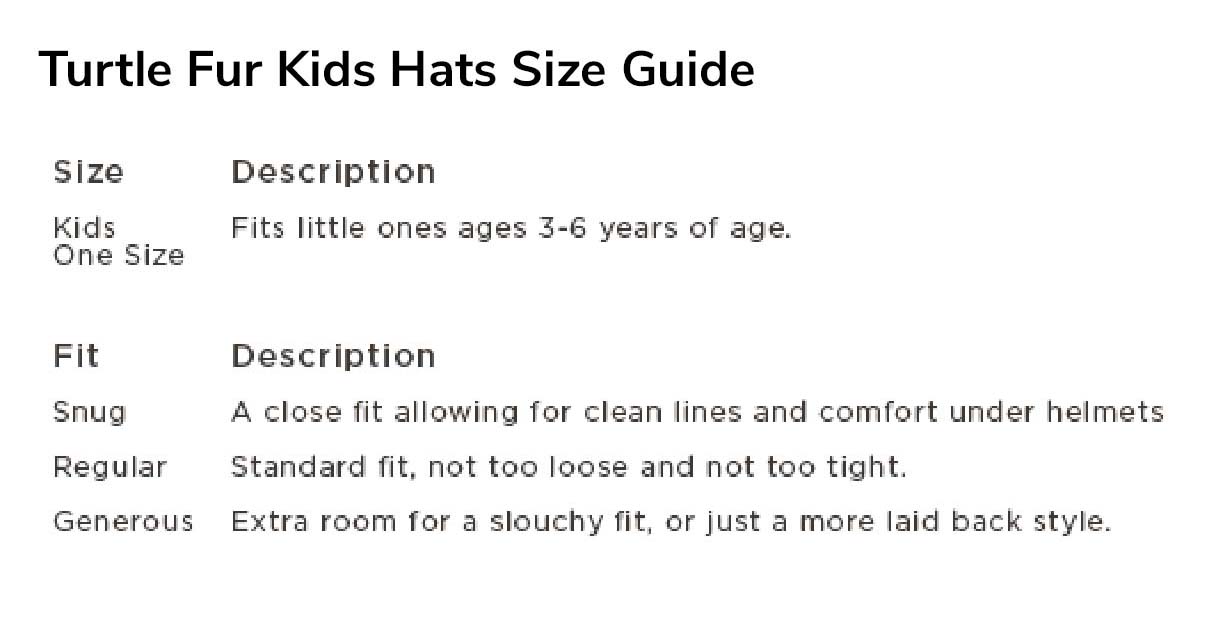 Sizing tip: We often use European sizing along with US sizing to help guide you to the right fit. In many cases, if you know your child's height, this actually can help guide you better than age. We did the work for you so you do not have to convert- use this chart to find their height. Outerwear is made to layer over clothes- getting this right should be all the work you need to do. When looking at boots, use current tennis shoe sizing. Boot sizes are in T (Toddler) and Y (Youth)- not by age.
| | | |
| --- | --- | --- |
| CM | Inches | Feet |
| 80 | 31.5 | 2.6 |
| 90 | 35.4 | 3.0 |
| 92 | 36.2 | 3.0 |
| 98 | 38.5 | 3.2 |
| 100 | 39.3 | 3.3 |
| 104 | 40.9 | 3.4 |
| 110 | 43.3 | 3.6 |
| 116 | 45.6 | 3.8 |
| 120 | 47.2 | 3.9 |
| 122 | 48 | 4.0 |
| 128 | 50.4 | 4.2 |
| 130 | 51.2 | 4.3 |
| 134 | 52.7 | 4.4 |
| 140 | 55.1 | 4.6 |
| 146 | 57.4 | 4.8 |
| 150 | 59 | 4.9 |
| 152 | 59.8 | 5.0 |
Forest School Approved
UPF 50+