Product Details
The Classic Casual Winter Zip boots are the essence comfort, with their faux fur lining, their Rebound cushioning, and their 100% waterproof and recycled materials. These boots will treat your feet right during winter and allow you to carry on with the needs of outdoor school.
Details:100% Waterproof base
Temp rated: Comfort rated to minus 13°F ( minus 25°C).
Warm: Faux fur lining for warmth and comfort
Stay dry: Bogs Max-Wick moves sweat away from your foot to keep you dry
Fights odors: DuraFresh bio-technology activates to fight unwanted odors
Sustainable: Bloom eco-friendly, algae-based EVA foot bed that helps clean polluted water habitats
Recycled: Recycled materials in outsole, foot bed, lining, and upper fabric and webbing
Material:
57% Textile, 43% Rubber
Washing instructions:
Wipe clean with damp cloth
Style #:
72690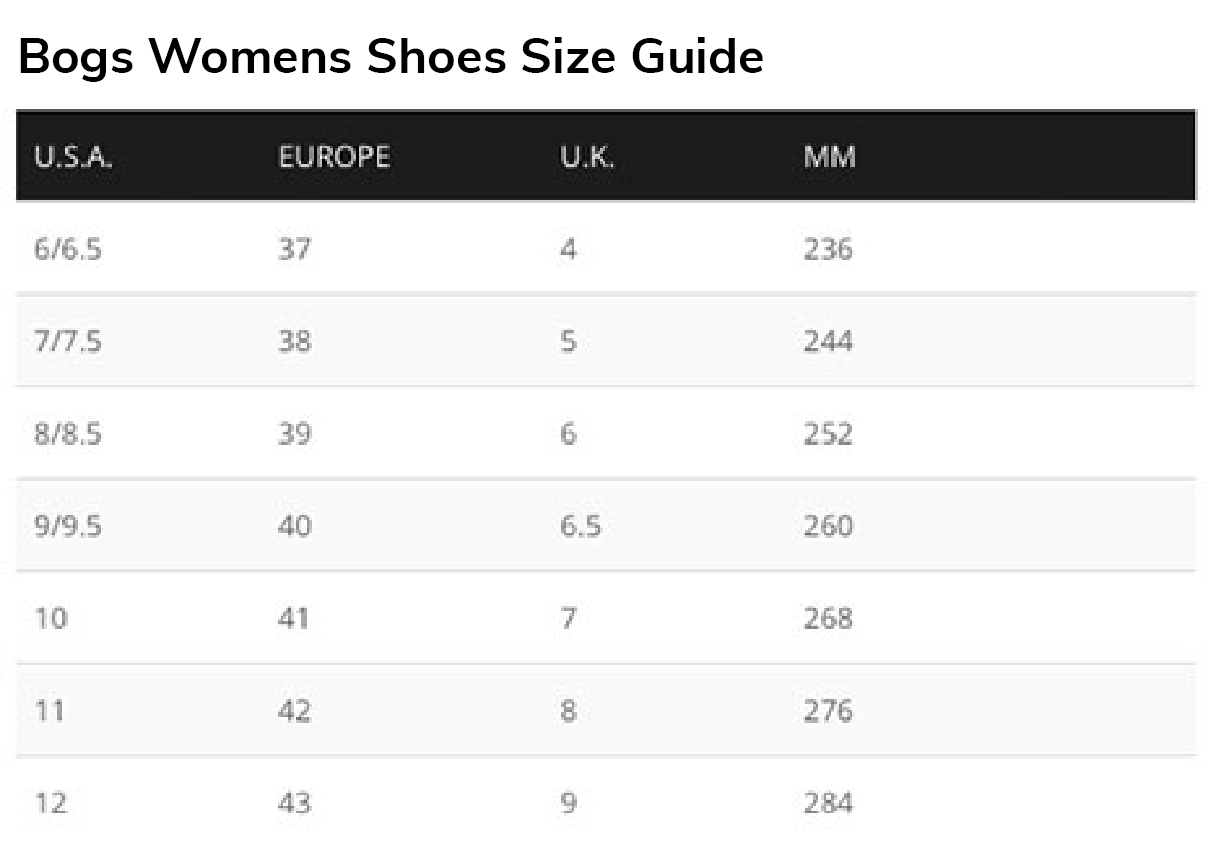 Sizing tip: We often use European sizing along with US sizing to help guide you to the right fit. In many cases, if you know your child's height, this actually can help guide you better than age. We did the work for you so you do not have to convert- use this chart to find their height. Outerwear is made to layer over clothes- getting this right should be all the work you need to do. When looking at boots, use current tennis shoe sizing. Boot sizes are in T (Toddler) and Y (Youth)- not by age.
| | | |
| --- | --- | --- |
| CM | Inches | Feet |
| 80 | 31.5 | 2.6 |
| 90 | 35.4 | 3.0 |
| 92 | 36.2 | 3.0 |
| 98 | 38.5 | 3.2 |
| 100 | 39.3 | 3.3 |
| 104 | 40.9 | 3.4 |
| 110 | 43.3 | 3.6 |
| 116 | 45.6 | 3.8 |
| 120 | 47.2 | 3.9 |
| 122 | 48 | 4.0 |
| 128 | 50.4 | 4.2 |
| 130 | 51.2 | 4.3 |
| 134 | 52.7 | 4.4 |
| 140 | 55.1 | 4.6 |
| 146 | 57.4 | 4.8 |
| 150 | 59 | 4.9 |
| 152 | 59.8 | 5.0 |
Non-Toxic
Recycled Material
Moisture wicking